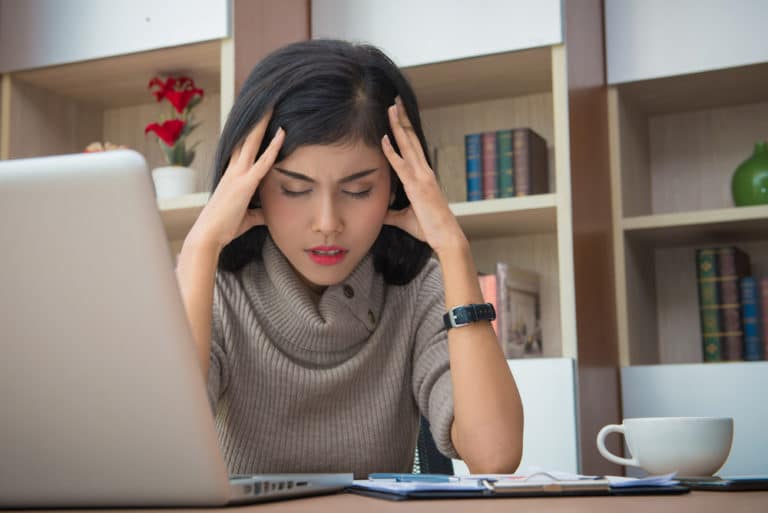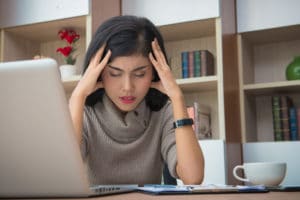 You must consider the impact it'll have on your employees once a business you own becomes insolvent or liquidated.
There isn't a business owner in the world that wants their venture to fail, but in certain scenarios it can become unavoidable
If your company seems to be going down this path, it is crucial that you treat your employees the right way and understand exactly what it is you need to do, so that you can do right by them.
We look at who pays for the redundancy should your company enter an insolvency process.
How will liquidation affect my employees?
The moment a liquidator is tasked with winding up a business, the employees of that company are dismissed with immediate effect. This is why, in certain cases, a company's work force is left in the unfortunate position of the business they work for not being able to afford their full pay outs.
Only after secured creditors have been paid will the actual employees of a closing down company receive any payments owed to them. This can include both arrears of wages and holiday pay. If it's an instance where there is no remaining cash after the liquidator and any secured creditors are paid, the employees will still be covered by the Redundancy Payment Service. So, this will save from worrying or having a feeling of uncertainty surrounding their owed income.
Employees will become what is known as preferential creditors during the liquidation of a business they work for. All this really means is they won't be paid until after any secured creditors or creditors with fixed and floating charges. Though, you should note that preferential creditors are in fact paid before unsecured creditors. So they aren't necessarily thrown to the very bottom of the importance pile.
Redundancy Claims
Any and all employees that are financially affected by a company entering liquidation are legally entitled to submit a claim for the following:
Payment in lieu of any notice period
Pro-rata holiday pay
Redundancy pay
Any wages that have previously been unpaid
The Redundancy Payment Service deals with all compensation for claims such as these, meaning liability does not fall directly upon the business. This points towards the fact that employees are far more likely to successfully claim back funds this way, than if they were to pursue a claim through unfair dismissal.
For the employees who have been working at the company for a period of at least two years, they will be entitled to a redundancy pay-out. The grand total of their pay-out is calculated by the number of years they've spent working for the company. The longer they have worked for the business, the larger the pay-out they receive will be.
The National Insurance Fund (NIF)
The National Insurance Fund covers multiple payments including holiday pay, owed wages and redundancy that hasn't been recouped from the selling of company assets. It's the responsibility of the preferential creditors to request a claim form from the Insolvency Practitioner, which will then allow them to claim via the NIF for any outstanding payments.
You can place a claim on the National Insurance Fund via the Redundancy Payments Service (RPS) if any of the following circumstances apply to you:
You were made redundant during the initial 2 weeks of administration
You have lost your job on company liquidation
You, as a preferential creditor (member of staff) were retained during the initial administration period, but have since been unable to claim all cash owed to you from the sale of business assets.
You were made redundant immediately on administration/ on liquidation
If you were not retained by the administrators within the first 2 weeks of the process, and those made redundant on the company's liquidation turn into 'ordinary creditors'
Unfortunately, this puts past employees at the bottom of the list when receiving any holiday pay or unpaid wages but, as previously discussed, the employees are entitled to make a claim through the Redundancy Payments Service.
You should be aware of the eligibility criteria surrounding redundancy claims. The employees must have worked at the company in question for an uninterrupted two years or more. Following on from this, the amount of redundancy pay is then worked out due to their age and length of service at the business.
Almost all other monies, as well as those that were owed more than four months prior to the beginning of the administration process, your employees will be treated as ordinary creditors. This means they will have to claim using the National Insurance Fund, as stated above.
The single exception to this is when statutory sick pay is owed. In a situation such as this, these claims would be made through the Department of Work and Pensions, with statutory maternity, paternity or adoption pay being claimed via HMRC.
Unfair dismissal claims
There are cases that employees will want to make an unfair dismissal claim however, such as if the liquidation process has resulted in significant loss for them personally, or was carried out without statutory due notice being given. In cases such as these it is likely that they will have the option of placing an unfair dismissal claim against the company they worked for. Of course, this isn't the outcome you'd want, but if you have been treated unfairly, you're well within your rights to fight fire with fire.
Redundancy for directors
All employees are entitled to a redundancy pay-out, so that includes directors. The only box they need to tick is the same as anyone else's. If they've been an employee of the company for two years or more, completing a minimum of 16 hours per week and taking home a monthly wage, they qualify and are entitled to redundancy pay. Once again the same sum of their pay will mainly come down to how long they've been an employee at the business, but it can also be affected by the position they held within the venture.
Don't play down your role within the company once thinking about if you'd qualify for redundancy pay or not, there's a strong chance you'll qualify, regardless of the circumstances. These pay-outs can be an invaluable asset in regards to self-funding liquidations. All claims for redundancy will be made through the National Insurance Fund which is where National Insurance contributions are held to pay for statutory schemes, like redundancy and state pensions.
You may also be able to claim for any unpaid wages (up to 8 weeks) and holiday pay (up to 6 weeks) when submitting your claim.
How the amount you receive is worked out
Your claim will be assessed to confirm that you are eligible for redundancy funds. Then an amount will be calculated based on the length of your service with the company, your age and your current rate of pay.
It is worth noting your rate of gross weekly wages at the time of redundancy is capped at £479 a week and the service length of your employment is capped at 20 years.
In summary
There are a few key points to take away from this article, so here's a brief summary of what you need to know:
At the time a liquidator is appointed with the task of winding up a company, all employees of that business are dismissed. Employees may then choose to claim for any money they have not received, but are entitled to. This will include any and all wage payments that remain due, pro-rata holiday pay, and a redundancy pay package. Though, you should be aware that payment of these particular claims is handled by the Redundancy Payment Service, and therefore is not the responsibility of the company or the directors within it.
It's important to remember that the one instance in which the company itself may be held liable for these payments is if an employee is deemed to have personally faced a significant financial loss due to its closure. In this case that individual may choose to pursue an unfair dismissal claim.
Any money awarded from the success of one of these claims will be classed as unsecured debt and held against the company. Although, due to the superior ranking the creditors of the company will hold, it remains doubtful that the employee will actually see the full amount, or indeed any of this sum. If the employee has been wronged during the winding up process, they should still seek this out as a possibility though.
How we can help
 If you are under the understanding that your company is in fact insolvent, or soon could be, knowing which route to go down is the ticket to getting the best possible outcome.
So, don't allow your concerns about where a liquidation could leave your employees trouble you any longer. Business Insolvency Helpline can give you the right advice and a free consultation in which a member of our expert team will discuss all available options with you. Call us today and allow your business to wrap things up the right way, that's fair to all involved.