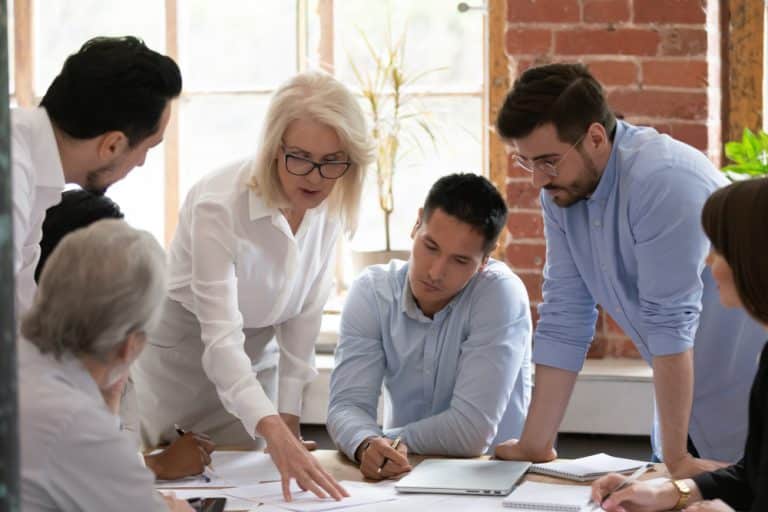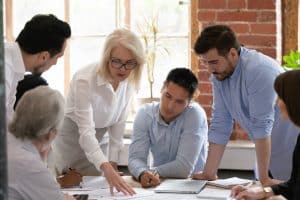 Rogue company directors aren't only the ones you hear about on the news that run some of the biggest companies in the world; they can also operate within the smallest of business ventures.
If you find that a director has gone rogue within your company, you will likely be thinking about how you can step in and put an end to their wrongdoings. However, this is never normally an easy process.
It's fair to say that most people do not go into business looking for a way to break and bend the rules in order to benefit themselves. Although, there are some that do just that. Rogue directors can be very problematic to a business of any shape or size.
Fortunately, here in the UK we now have a powerful insolvency regime which has become even stricter over the past few years. This gives insolvency practitioners more than enough power to go out and pursue wrongful company directors.
If there's a rogue director within your business
The first thing you should recognise is that duties are owed to any company by its directors, and it is normally just the business that can go on to take court action, not its shareholders or any fellow director.
This, obviously, can prompt issues in organisations where there are just two directors as the rogue director is unlikely to aid in any action taken against themselves. Occasionally you may find that courts are likely to proceed ahead with a case if they recognise a business or minority shareholder is being unfairly prejudiced.
If you are a company director for a business registered in England, that is being faced with the situation of a counterpart who has gone rogue, you need to start considering the fact that the courts have many ways of helping you out. The powers they can use will change on a case-to-case basis, so until further details are revealed about your situation, we cannot tell you exactly what will come into effect. These said powers will normally be divided into three separate groups: powers to remedy wrongdoings, preserve assets or to aid an investigation.
The power of the courts
We'll now walk you through the three aforementioned powers one by one and explain them in greater detail and depth.
Looking after assets
If there is proof that resources have been wrongly taken from the business may 'vanish' (regardless of whether physical assets or cash), the court can arrange that the assets be frozen to forestall this. This will typically involve freezing the necessary bank accounts.
The courts can also step in when assets are made available to third parties. They will often place orders against them so that company assets can be properly preserved.
Investigatory powers
The court has the ability to constrain somebody to uncover documents that will be significant for a situation. 'Documents' don't simply mean paper records yet additionally electronic archives and these incorporate all electronic information like email messages and soft copies of other document types.
A specific dread with regards to rogue directors is that these archives will be annihilated or just vanish on the off chance that they are pulled out to uncover them. In these circumstances, if the case is sufficient, the courts can make a Search Order.
If this ends up being the case, no notification is given to the rogue director and adequately their computers can be taken in an attempt to retrieve any and all data that is needed before they have the chance to permanently delete it.
Remedies
The courts have a wide scope of forces to endeavour to cure the rogue director's bad behaviour. If the organisation can show it has endured misfortune and harm by the director's activities (if he/she has taken out cash from the business, for instance) the court can arrange 'damages', that all levels of damage and loss are fully repaid.
Where a rogue director has profited from their wrongful actions, for instance by redirecting contracts and/or, the courts can order for the entirety of those profits to be reimbursed to the business. This is called 'An Account of Profits'. The courts can likewise make these orders against outsiders including different companies where agreements host been improperly redirected to different gatherings.
The courts can likewise make requests to stop any further bad behaviour. These typically appear as 'orders', for example a request that somebody should quit accomplishing something. On the off chance that, for instance, a director has redirected contracts from the organisation, the court can arrange that he should stop this. On the off chance that he doesn't, he can be condemned to jail.
The company will be making the decisions
It is essential you are knowledgeable in regard to the powers of the court, as it will be down to your company to suggest what combination of them should be used during any legal case. The final decision will be based upon the evidence you have successfully provided and will obviously differ from case to case. This will also help the courts to understand what your desired outcome is and how to achieve that for you.
It is imperative to acquire lawful counsel quickly after you uncover the wrongful actions of a director. This can be critical to protect resources as, the longer it is allowed to continue, the harder it is to recover missing resources and assets. Also, if your application to the court has been heavily delayed, the courts may refuse to act on it at all. So, proceed quickly in these sorts of cases. 
You against the Rogue
If you believe there is a rogue acting wrongfully within your business or organisation, you'll first need to gather up all the evidence you can, before proceeding to take legal advice. Occasionally, standing up to the rogue director right off the bat will be a wise move, yet not when this gives the person in question adequate opportunity to obliterate proof of their misdemeanours. Therefore, it is often a smart decision to act discreetly while obtaining legal advice before you make any confrontations.