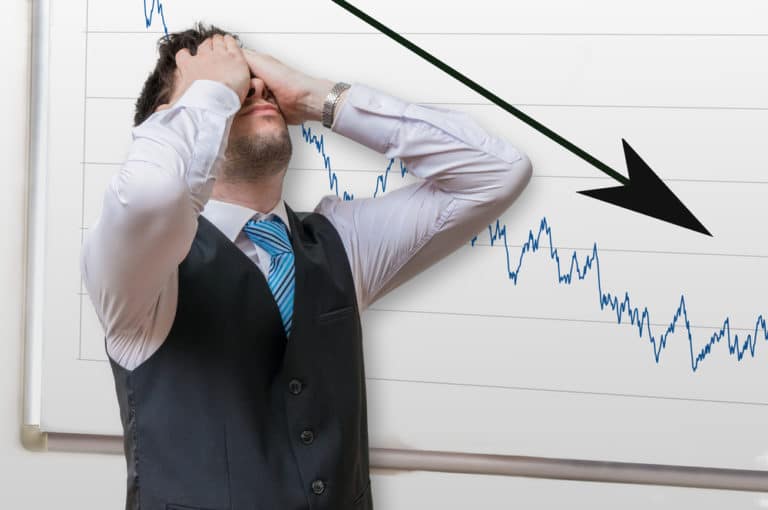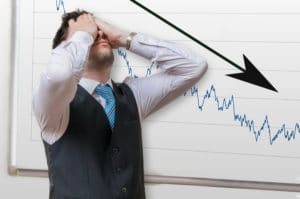 Bankruptcy is undoubtedly a stressful time for businesspeople. But it may not be quite scary as you think.
if you are worried about the consequences of bankruptcy? Don't worry. Most of your concerns are probably based on old myths about bankruptcy.
Creditors work hard to promote these misconceptions in order to place pressure on debtors.
We look at a number of myths that surround the bankruptcy process.
Common myths about bankruptcy?
The thought of bankruptcy can be scary, but this is often because of the horror stories we hear. Which is why it's important to dispel some of the myths surrounding the bankruptcy process, so more people in financial difficulty can weigh up their options based on facts, not fiction.
Some of bankruptcy's most common myths include:
you'll lose everything
you can't work when you're bankrupt
everyone will know
you won't be able to open a bank account
bankruptcy lasts a long time
What is bankruptcy?
Before we explore the myths of bankruptcy further, first it's important to explain exactly what bankruptcy is. To truly understand the full implications and restrictions of bankruptcy, it's always important to speak to an insolvency expert, but in basics terms bankruptcy is a legal procedure to give debt relief for individuals whose circumstances are unlikely to change and who will not be able to pay off creditor debts within a reasonable time.
Importantly, a bankruptcy order will mean that unless creditors have court permission to do so, they will not be able to take legal action against you to recover the outstanding debts owed to them at the date of the bankruptcy order itself (S285(3) Insolvency Act 1986). As such, bankruptcy orders can often feel like a new beginning for debtors and can be the first step to getting finances back in order.
Below are some of the most common questions asked before an individual goes bankrupt:
Will I lose all my assets if I go bankrupt?
If there's equity in your home, the Insolvency Service will usually appoint a trustee in bankruptcy to make a claim against your share of this. However, it's not the case that you and your family will find yourself homeless as soon as you're declared bankrupt. Alternatives to selling your home will be considered and you should be given time to make other living arrangement if necessary.
You'll also not lose items necessary for a basic living for you and your family. It's not even necessarily the case that you'll automatically lose your vehicle. Cars used to get you to and from work, for example, should be secure if they're worth under £1000.
Will I be able to work if I go bankrupt?
Typically, when you're bankrupt you will not be able to act as a director of a company. You'll also be legally prohibited from working as an insolvency practitioner and from managing, forming or promoting your current, or any other, limited company without permission from the courts. However, outside of these restrictions, usually you'll still be able to work in your regular role and earn a living as normal.
If you're self-employed, you'll also be able to continue trading after you've declared yourself bankrupt, as long as you do so under your own name, or the name you traded under when you were declared bankrupt. You'll also be allowed to keep any tools or equipment that you use for your business, so long as they're not of excessive value. Vehicles necessary to the running of your work will also be secure.
Will everybody know if I go bankrupt?
The public can go to the Insolvency Register and do a bankruptcy search by name, and official notices will also be placed in The Gazette and usually on a small ad in a local newspaper. However, unless your case is high profile, your face will not be splashed on the front pages.
Will I be able to open a bank account if I'm bankrupt?
Your bank accounts are usually frozen in bankruptcy, but you can request access once the bank has talked to the Insolvency Service. You can also open a new basic bank account or a Post Office card account to receive wages, but you will have to declare your bankruptcy.
It should also be made clear, however, that you won't be able to obtain credit of more than £500 from anyone without telling that person that you are an undischarged bankrupt.
How long does bankruptcy last?
Bankruptcy appears on your credit file for 6 years and bankruptcy is usually automatically discharged after 12 months, when you'll be released from most of the debts owed when you were declared bankrupt. (S281 Insolvency Act 1986)
However, if the trustee has reason to believe you have entered bankruptcy fraudulently, or if you haven't fully cooperated with them, then your bankruptcy may be suspended indefinitely and extended longer than twelve months.
About the author
Julian Donnelly is Managing Director of James Rosa Associates Ltd, a firm specialising in tailored financial reconstruction, offering support and debt advice to individuals and businesses.