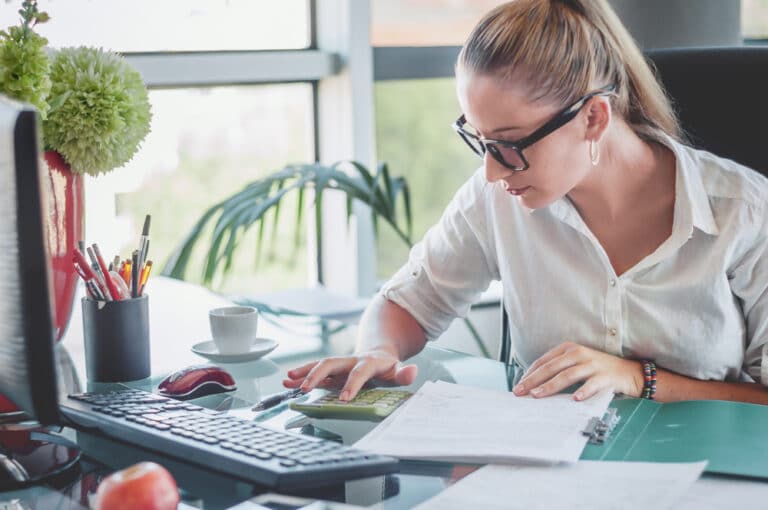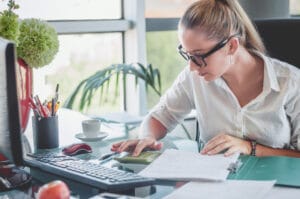 What should accountants look for within their accountancy client base for the possibility of insolvency clients? There are various indications that a company is experiencing financial difficulty and could potentially enter insolvency, and an accountant is a crucial figure in spotting these early warning signs.
When action is taken early to avoid insolvency, it provides the opportunity for directors to trade their way out of difficulty, and certainly expands the company's options for recovery. So what might an accountant look out for in this respect?
When your company is experiencing financial problems, the very worst thing you can do is ignore them and hope they will simply disappear. Left alone, these problems have a habit of getting worse. Seeking professional guidance as soon as possible should be a priority for any company director.
My company is having financial difficulties – who should I talk to?
If your business or company is having finial difficulties who you talk to depends on the severity of your problems. If you have concerns that your business may be starting on a downward curve and you are concerned about the future, by all means bring this up with your accountant. Your accountant should be familiar with your company and will hopefully already be aware of any financial concerns, in fact it may well have been your accountant who alerts you to them in the first place.
They will be able to take a close look at your incomings and outgoings and recommend the best course of action. This may be making slight tweaks to how you manage your cash flow, help sourcing appropriate commercial finance, or suggest cost-cutting measures to improve your bottom line. It is often the case that an accountant will refer a client to an insolvency practitioner should they feel more specialist advice is required.
However, it may be the case that your company's financial issues have arisen due to the actions, or indeed lack of action, from your accountant. In this instance you may want to go directly to an insolvency practitioner for impartial advice. Also, if you feel your company is in serious financial trouble with mounting debts and increasing creditor pressure, going direct to an insolvency practitioner is advisable.
Companies and businesses rarely become insolvent overnight, and usually, experience periods of financial difficulty beforehand. While companies and individuals enduring an insolvent period are unlikely to spread news of their financial troubles, these periods of turbulence are often accompanied by several warning signs.
A client facing the early signs of insolvency could be regularly struggling with:
Cash flow issues

Constantly reaching credit limits

County court judgments and high court writs being issued against the company

Winding up petitions issued by creditors

Late payments

Director pay freeze
These signs can quickly escalate into company insolvency. To give your client the best chance of survival, advice should be sought as early as possible to avoid the risks of director's liability for wrongful trading.
What is included in the services we provide to accountants?
Accountants can utilise our expertise and services, it is comparable to having an in-house insolvency department within your own firm.  We will quickly attend to any meeting required and all initial advice and guidance is provided free of charge and of course, confidentially. We will attend to your requests promptly, as if we were a division of your firm, we will quickly analyse the issues at hand and report to both you and the client as to what options are available and the outcomes that could be achieved.
One of our licensed insolvency practitioners will always be the one providing the advice which will give both you and the client the assurance that you need that the detail being provided is up date, beneficial and, above all, in the clients' best interests.
Benefits of using Business Insolvency Helpline
As specialist Insolvency Practitioners, we don't do any General Accountancy work – so you don't need to worry that we might try to "steal your client".

In a number of cases, Accountants will be able to charge a fee for their work on the case

We may also have the opportunity to refer tax work such as terminal loss claims to you.

Our service is nationwide. (For any meetings that need to be held, we have a range of ways these can be done – including in your office or remotely using e-mail, phone or Skype)

Our fees are very reasonable thanks to the fact that we are an efficient

Your client can have a free, no obligation consultation to discuss their situation and hear our advice on their best options

We restructure a significant number of businesses each year. These businesses will inevitably require new accountants and wherever we can we will refer clients to you

You can receive our free periodic newsletter for Accountants and fee new start up business data in your area
Insolvency help and advice for accountants
If you are a firm of accountants and any of your clients are experiencing financial difficulties, we can work with you to offer them advice help and assistance to identify the most appropriate solution. We have advised companies and partnerships of all sizes, across a variety of sectors. Many of these businesses were introduced to us by their accountants, lawyers and financial advisors.
Our advice is comprehensive and includes reviewing refinancing options, negotiating with bankers, considering personal guarantees, business reviews and formal insolvency procedures. We are available to assist by telephone or meet at a convenient location to discuss the problem. Needless to say, our initial meeting is completely free and confidential.
Contact a licensed insolvency practitioner 
Insolvency practitioners are usually accountants who have received further training in the specialist field of insolvency. They work directly with businesses who are facing insolvency on a day-to-day basis and work to put measures in place to rescue insolvent businesses wherever possible or close them down in the most beneficial way. 
We are specialists in business rescue and recovery and have one of the leading teams of insolvency practitioners in the UK.  We are happy to discuss your clients circumstances with you and provide free, no-obligation advice to help to alleviate some of the financial pressures on your clients company and explain the best options going forward.
Do you need a free consultation about insolvency of a client?
If you are an accountant and would like to discuss a clients financial issues with a free confidential and no-obligation consultation with one of our licensed insolvency practitioners? Then please get in touch with our team.