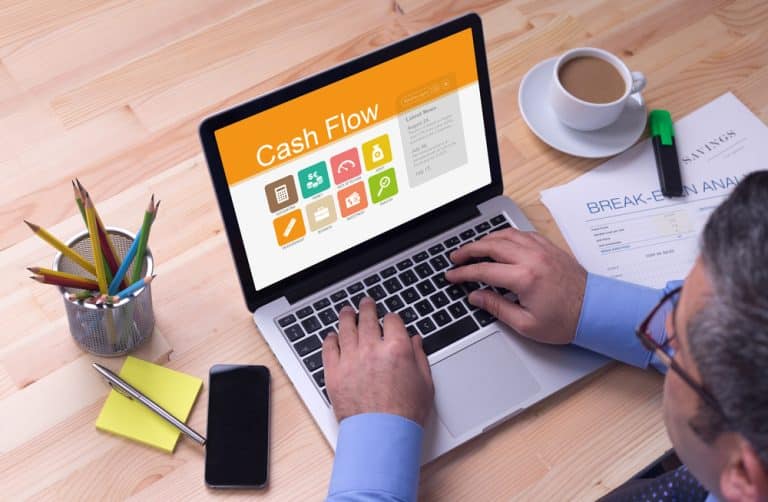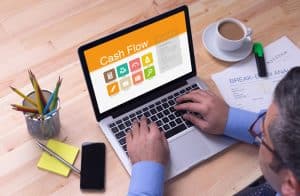 When your debt payments begin to outweigh the money that is coming in, you are facing cash flow problems.
These can be critical to any small business, especially the ones that are faced with insolvency proceedings. Improving your cash flow when battling against insolvency is no easy task, but one you should try to complete.
Cash flow problems within businesses are usually closely connected to insolvency, as it is often the reason behind why a business cannot meet its financial liabilities any longer we look at how to identify them early, and potential strategies for solving them.
What Is a Cash Flow Problem?
A cash flow problem definition is when the amount of money that enters the business doesn't meet the requirements for payments that need to be made to creditors ( people you owe), then the business is running into difficulty.
Cash flow is everything to a company, when the flow isn't sufficient or reduced, its time to take look at if technically the business is insolvent.
Directors need to identify the issues and an early stage to prevent the opening of the entryway for various future problems which can prompt formal insolvency unless you choose to look for help from professional insolvency specialists at the soonest opportunity.
You should be straightforward with yourself and face up to figures before you – it could be only a brief issue that can without much of a stretch be settled.
However, it is possible you've been wilfully ignorant and ignored some serious problems that will only spread further if you allow them to. When an organisation starts encountering financial issues the greatest concern for company directors is being confronted with a winding up petition.
Causes of cash flow problems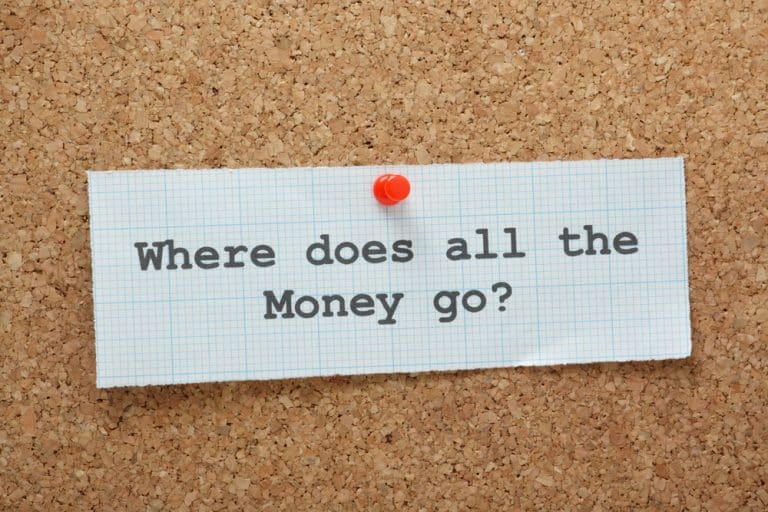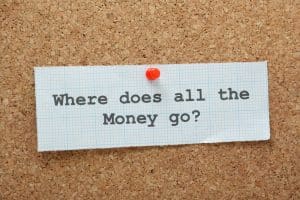 To put it simply, causes of cash flow problems is when the money your venture is bringing in fails to outweigh the debt you owe. There are a whole host of possible reasons that lead to this, though most cases they maybe short term due to seasonal work, the businesses growth may have expanded to quickly or deeper aspects within the business.
A surplus of outstanding/uncollected invoices

Products, Services or stock not moving

Poor business model/ineffective management

Poor financial record keeping

Lack of a cash flow management system

Sales declining

Reliance on a small number of customers

Failing to carry our credit checks and poor credit control

Poor financial planning

An undisciplined approach to spending

High churn of employees

High overheads such as rent and utilities

Low retention of customers

Always in your bank overdraft

Bad debts
By analysing and auditing the above list you can work quickly to figure out where the root of your problems lies, as well as identifying how best to deal with them. This will begin the process of turning around your business that is currently under distress. Issues surrounding cashflow problems often have several factors in motion at any one time.
For example, uncollected invoices may be a result of poor finance management. Without first performing a thorough analysis of your books, it is difficult to suggest a means of solving the problem.
Solutions to company cash flow problems
If your company is consistently struggling to pay the bills, you likely have a problem with cash flow. We look at effect ways as a business owner that you can create solutions to fix your cash flow problems.
Review your business finances
By carrying out an audit of all your outgoing and incoming revenue, you will be able to clearly see the status of your cash. This should identify problem areas that can be adjusted in order for you to save more money in the future and retain more profit.
If you're looking to significantly improve upon your turnover levels, try deploying an upselling strategy. This will allow you to sell more products per sale, therefore making you higher amounts of cash.
Improve your profit margins
If you want your profit levels to rise, there are a few different things you can do. After carrying out an audit of your finances, a couple of factors should have revealed themselves.
Try and begin to either raise your prices a tiny bit and gauge your customer's reactions, or simply negotiate better deals with any suppliers you purchase from.
Reduce expenses
Streamlining costs by consistently moving to the best tariffs and deals might appear to be rather simple, yet critical reserve funds can be made this way.
Suppliers won't have any desire to lose your business, and the danger alone could be sufficient for them to offer a more ideal arrangement that permits you to get a good deal consistently. This could eventually save you money on a monthly basis.
Focus on credit control
As you are a director, you need to know how much cash is owed to the organisation at any given moment. Focusing on the assortment of monies owed will assist with keeping a positive cash flow throughout the business.
This can be accomplished by setting up a modernised software framework giving notice when a payment is late or slow and lessening the overall collection time frame.
Cash flow forecasts
By consistently utilising cash flow forecasts, you will always know how much money will be required in the coming months. One-off prerequisites for cash that may somehow wreck a steady business can be recorded, permitting you to make game plans for additional acquiring, or make another fitting move.
Cash flow forecasts are an exceptionally helpful, however regularly underused instrument, which admonish organisation heads of likely difficulty ahead. They should be refreshed routinely, be that as it may, with the real figures being contrasted with those estimates.
An organised accounting system
You could be faced with an accusation of unfit conduct as a company director if you do not keep a collection of full financial records. This is a legal requirement for all companies operating in the UK.
Staying in control of cash flow is vital, and by using computerised accounts that are both up to date and accurate, you can do just that. Allow yourself to avoid any form of decline that could lead to insolvency by utilising management reports that provide daily updates.
Look into alternative funding options


Invoice Factoring is one such alternative funding method that can be useful with business cash flow. This method of raising business finance helps to release a lump sum of cash back into a business that is struggling financially.
When your sales increase here, so will the line of credit you receive this type of assets based lending, there are also a number of other loan opens.
Negotiate with creditors
Creditors want to receive the payments they are owed, that is obvious. So, they would often rather negotiate terms with you than chase you up for months on end. They could potentially agree to extend your terms across an increased period of time, which would grant you some extra breathing space.
Even the likes of HMRC provide extended time to pay to those that need it. This is referred to as a Time to Pay agreement, and it is ideal for those that are undergoing some minor cash flow problems on a temporary basis.
We have expert knowledge of negotiating time to pay arrangements with HMRC on your behalf to obtain extended payment terms.
Company Voluntary Arrangement
One method to solve a cash flow problem can be a CVA, by using this method it can offer extended payment terms which may work in your favour. Any legal action would come to a halt as while ever you followed the terms of the Company Voluntary Arrangement.
This would also result in any interest on the amount owing would become frozen. If interest stops rising, so will the amount you owe.
How to deal with business cashflow issues?
There are a few manners by which small businesses could manage a cashflow issue, however the primary thing to remember is that income issues are presumably a decent marker that your business is insolvent right now.
The issue emerges when your organisation is insolvent without really considering how bills will be paid later on. Thus, contact an Insolvency Practitioner the second you understand cash flow is becoming an issue. We want to help you stay in business and firmly out of the courtroom.
Options we can investigate for you
Regardless of whether we need to assist with rebuilding your business, assist you with getting financing or set up a company voluntary arrangement with lenders, there is a way to your monetary concerns. Sometimes these cash flow issues can be cleared up very quickly without too much trouble.
While encouraging how to keep the money coming in when you have no functioning capital, we might recommend a working capital solution to small business owners in the event that you have an excess of uncollected debts from your clients. Then again, if your organisation has outmoded items or poor management, we might recommend administration and restructuring. This would help to keep the creditors at an arm's length.
There are many different avenues we can go down, but we must first understand the key details of your situation. Beyond this point, we will be able to provide you with the help you so desperately need.
Allow us to help you
Our key goal to working with you is to find a solution to help your company survive and bounce back from financial distress. The initial consultation is completely free, we can get to the heart of the problem and identify where things are going wrong, which will come with no fee attached until we finally provide you with a service. Cash flow problems don't need to be the death of your company.
A licensed Insolvency Practitioner will be able to understand the structure of small businesses and how it functions. This will allow them to advise you in a way that is unique to your company and the financial situation it has found itself in.
If you get in touch with us today and hopefully we will be able to bring about a real change for your business and improve the overall financial position of the company.