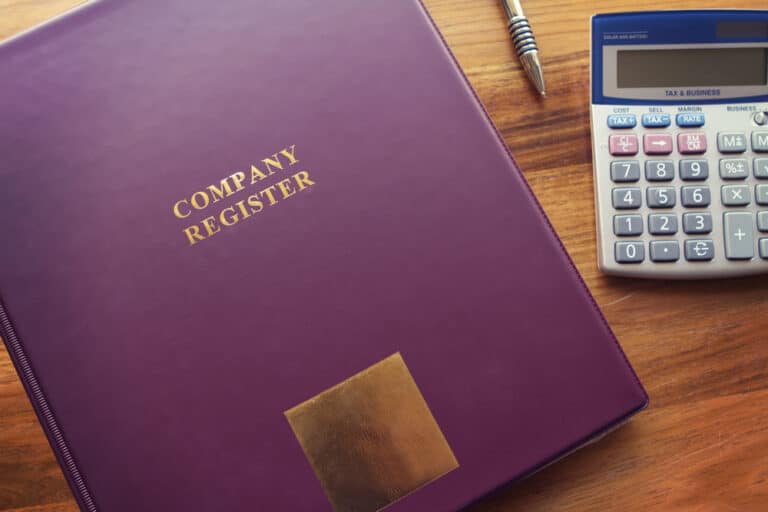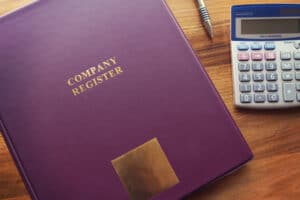 A Company secretary role in any business is they fulfill an important role of keeping on top of administrative duties, and ensuring that any decisions made by the board of directors are accurately carried out. 
As they are an officer of the company, the company secretary actually shares many legal duties with directors, Should a directors be disqualified, then the ban will prevent them for carrying out this role
What is a company secretary?
Broadly, a company secretary is the head of the administrative division of a company, given duties and responsibilities along with the business' directors under the Companies Act. They have a duty to file annual returns and other documents to Companies House, normally on an annual basis, as well as taking responsibility for convening board meetings and other internal administrative matters.
Because of the heavily administrative nature of the role, it goes without saying that the person you pick as a company secretary should be organised, motivated and have a good understanding of the internal workings of your company, as well as its legal duties. A secretary doesn't need to have formal qualifications, however.
There is no formal training required of a company secretary. They will, however, be responsible for a lot of administrative work. It is recommended that the ideal person in the role is naturally organised, efficient, and has some understanding of the business structure and finances.
What does a company secretary do?
A company secretary will take care of a number of administrative tasks, including:
Filing confirmation statements – A company secretary will take over this responsibility from the limited company director. This means they are responsible for the completion and timely submission of the company's confirmation statement (previously know as annual return) and full accounts by the statutory deadline.

Keeping Companies House updated of changes – you need to let Companies House know if the official details change about your company. These details include who the shareholders are and their share capital, the Directors details and any PSC (Persons of Significant Control), and the registered office address. The company secretary has to communicate these changes to Companies House in a timely manner. This is also known as event-driven filing as it happens after the event. They should also ensure these changes are on company communications such as your website or stationery.

Updating the Company's Statutory Books – It's really important to keep a record of any changes to the structure of the company. These records are also known the company's statutory registers, e.g. the Register of Directors and the Register of Members. Should you ever decide to sell your company you will need to show these records as part of the transaction.

Communication with shareholders – As previously mentioned, the company secretary acts as the bridge between shareholders and the company. This means that they will be communicating any important announcements. The Secretary will be sending out news and liaising with shareholders to organise shareholder meetings and the company's Annual General Meeting (AGM).

Maintaining paperwork – A company secretary is responsible for the security and accuracy of important company documents, which include the certificate of incorporation, share certificates and other important ones.

Signing paperwork – The duty of signing legal documents on behalf of the company director may sometimes fall to the company secretary. This can be anything from signing cheques and bank documents to other vital documents.

Compliance – The company secretary should take time to ensure the company remains compliant with legislation outlined in Companies Act 2006 at all times. They also need to keep up to date with any changes in compliance, such as the PSC register which came into effect in 2017.
Who can and cannot be a company secretary?
The secretary of a private limited company can be an individual person, including a director or shareholder. This role can also be held by another company or organisation, the firm's accountant or solicitor, a professional chartered secretary, or a company that provides administrative services.
A secretary may not be the company auditor, any employee of the auditor, or any person who is an undischarged bankrupt or disqualified director.
Can a director also be the company secretary?
Yes. There are no statutory restrictions that prevent a director from also holding the position of company secretary. However, because a secretary is usually appointed to reduce the workload of directors, there is not a great deal to be gained in practice from a director also being the secretary, especially if the company has only one director.
Furthermore, certain documents that require the signatures of two people cannot be signed by a sole director and a secretary if these roles are held by the same person.
Yes, a shareholder can also be the secretary of a company, provided they are at least 16 years old, are not the company auditor or employee of the auditor, and have not been declared bankrupt or disqualified as a company director.
What are they liable for?
A company secretary may be held personally liable should the rules laid out in the Companies Act not be adhered to. Just as directors themselves might be held financially responsible for negligence, so too does the Companies Act make clear, in almost 100 of its sections, the offences which any company officer could commit.
These might include serious criminal offences such as fraudulent trading, as well as more benign situations such as administrative oversights. Most of these offences apply to every office 'in default' which means anyone who "authorises or permits, participates in, or fails to take all reasonable steps to prevent" a wrongful act being carried out.
Where HMRC finds evidence of either negligent or fraudulent behaviour it has various mechanisms in place, such as a Personal Liability Notice. These are sent to make officers personally responsible for debts owed HM and Revenue.According to the Companies Act, chartered secretaries of large public companies can face prosecution if they are neglectful or willingly act in violation of the law.
Company secretaries in smaller companies are unlikely to face the same severity of consequences, given that these roles are often loosely defined. If you are considering becoming a company secretary, you should be aware of the pressure that can sometimes accompany the role, along with the risk of joint liability in the event that there are breaches of the Companies Act 2006; for example, failing to file a confirmation statement can result in large penalties and possible criminal charges.