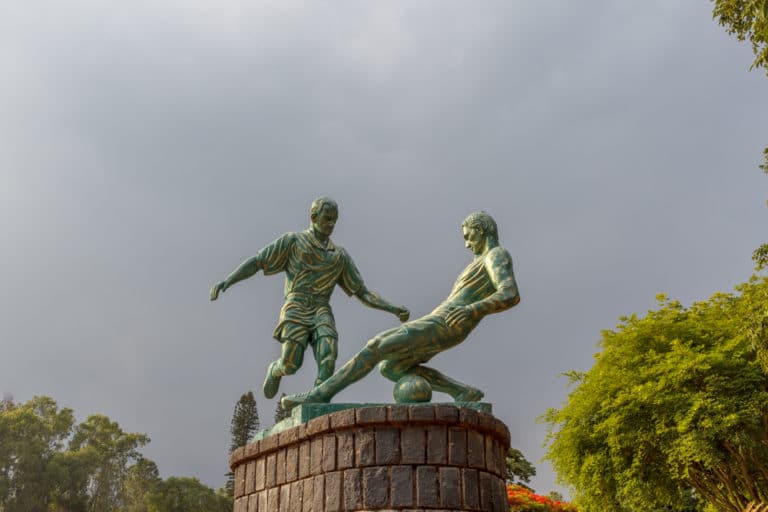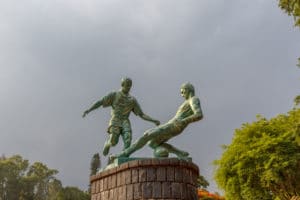 In British football, should a club enters administration when they are unable to pay off their outstanding debts there is usually a 12 points deduction.
With football clubs up and down the pyramid facing financial difficulty due to the coronavirus (COVID-19) pandemic, we look at what happens when a football club goes into administration.
An administrator is an accountant or solicitor that licensed and regulated to undertake restructuring via the insolvency act.
A number of clubs across the country have gone through the administration process over the past few decades. One of the positives is that many have come out of the other end stronger than before.
What Does Administration Mean?
Should a football club find that it can no longer pay its bills as and when they fall due, then the club which is usually trading via a limited company enters administration.
Once administrations have been appointed by the court, all control of the company is passed to an administrator. This allows protection via a statutory moratorium, this protects against any further action from creditors (People or businesses who the club owe money to).
What happens if a football club goes into administration?
Given the financial implications, there are clearly going to be some clubs that cannot survive as they are. Even if the football season resumes, many clubs will not be able to survive without gate receipts and match day revenue.
Although there is the wide remit of the Insolvency Act 1986 on rescuing businesses, such as using administration or a company voluntary arrangement (CVA), there are special rules which apply to just football clubs. There are also collective bodies which regulate them, such as The Football Association (The FA) and the English Football League (EFL).
What is liquidation and what does it mean for football clubs?
For a club to leave the administration process, there needs to be a Liquidation or Company Voluntary Arrangement, this process applies to all businesses, not just football clubs, it is the process of bringing a business to an end and distributing its assets to claimants.
For a football club, this will occur when debts have reached a stage that is no way for the administrators to settle them and is, understandably, a last resort and final closure.
What is the football creditor rule?
The football creditor rule is a rule that states which creditors of football (and rugby) clubs must be paid back 100 per cent before other creditors.
This is unusual as the general rule of insolvency law is that all creditors should be treated equally. However, when a football club goes into administration, the players become preferential creditors and receive a payment ahead of unsecured trade creditors.
This priority creditor ranking applies to:
players' salaries
management salaries
other clubs (transfer fees etc)
the league and associated leagues
Why was the football creditor rule introduced?
The reason the football creditor rule was brought in was to stop a club going into administration and causing a domino effect through the league if it could not pay other clubs the money it owed. In essence, it was meant to protect smaller clubs down the league.
However, HM Revenue and Customs (HMRC) does not like this rule, arguing that it goes against the established principle that creditors should all be treated equally, as intended in the Insolvency Act. HMRC even challenged Exeter City in court in 2012. However, unusually, it lost.
Measures to protect 'unsecured creditors' of football clubs?
The creation of the football creditor rule, ranking one creditor above another, has the effect of diluting what is left for 'unsecured creditors.'
However, there are some protection measures in place with a so-called 'fit and proper persons test'. They state that a director cannot be a controlling shareholder of a club if:
a club enters administration twice in five years
a director has been involved with two clubs that have both entered administration in five years
Football clubs can also not be in administration for 18 months or more, or for two consecutive seasons.
What should a potentially insolvent club football do?
If a football club finds itself potentially insolvent, the sooner they take advice from a Licensed Insolvency Practitioner (IP) the better. A solicitor who understand the league rules is also recommended.
On a first meeting, an IP would want to see:
a list of aged creditors, highlighting the football creditors
the level of VAT and PAYE arrears and what recovery action has been taken by HMRC
the bank debt or available credit balances
an agreed debtors list with the likelihood of recovery
a list of other club assets, such as land, equipment, and the value of players
some cash flow projections based on various re-opening date scenarios
The biggest uncertainty in the current climate is when can games be played again and when fans can come to matches. With no guarantees, clubs should work out the cash flow needed if matches are delayed to December or if the whole of next season is played behind closed doors. In all cases early action by the directors and being realistic always sees the best outcome.
By their nature, football clubs have high fixed salary and wages costs. In order to meet those costs, they need gate income from games. A successful club will play higher profile games and therefore take a larger share of gate income, while an unsuccessful club will sink down the league and have less income to rely on. Clubs do also get income from TV licensing, sponsorship and the sale of merchandise. However, sponsors and fans are naturally more interested in being associated with successful clubs than they are failing ones.
The coronavirus (COVID-19) lockdown rules have meant that all sports, including rugby and football, have been temporarily stopped. This has meant no gate income and no TV licensing. Companies like Sky generate their income from subscribers and advertising during games; they won't pay football clubs unless there are games to show on TV.
But while they may not be receiving income, clubs are still contractually committed to paying players and staff wages or make them redundant. The furlough scheme has helped, but this is capped at salaries of up to a maximum of £37,500 – some way off the average salary of a League Two footballer, let alone Premier League player.
There are also other effects of coronavirus on football clubs. Our local club, Exeter City Football Club, for example, had a main sponsor of the airline Flybe. Flybe went into administration on the 5 March 2020, so will leave a hole in Exeter City's funding for 2020/2021. There will be similar issues for other clubs.
In short, COVID-19 has been disastrous for sport and football.
Wigan Athletic FC go into administration
Wigan Athletic Football Club have had to file for administration, a mere four weeks since their Hong Kong takeover. This troubling news followed on from previous promises made by the new majority shareholders to continue to develop the club.
During the takeover Wigan made an extensive statement that included this information, "We can confirm that the sale of the majority shareholdings of the Wigan Athletic Group from International Entertainment Corporation (IEC) to Next Leader Fund L.P. has now formally completed."
"The transaction has been formally ratified and approved by the shareholders of IEC, the Hong Kong Stock Exchange and the EFL. Next Leader Fund L.P. is a limited partnership and Mr. Au Yeung Wai Kay is the General Partner of the limited partnership. Mr. Au Yeung has many years of experience in business operations management and business leadership in Asia."
The statement continued, "Mr. Au Yeung, Man Chun Szeto and Chun Kit Chan will join existing executive directors Darren Royle, Joe Royle, Jonathan Jackson and Thomas Chan on the board of directors of Wigan Athletic Football Club. Directors Kevin Roberts, Dr. Michelle Chen, Chi Wai Lee, Wing Lam Leung and Cheung Tat Man have stepped down from the board of directors, following completion".
Con's of a football club entering Administration
The English Football League have confirmed Wigan would receive a harsh 12-point penalty, which automatically applies to any insolvency event, with a decision to be taken at the end of the season over whether it will apply this season or next. Such penalties are applied in a following season only if a club is already relegated. In Wigan's case, with Paul Cook's side 14th and eight points above the relegation zone, the penalty is likely to be applied this season and could push the club into League One.
If the penalty was to be applied this season, it could face Wigan with some very bad news, leading to a probable relegation. Wigan currently sit in a healthy 14th place, free of any relegation worries on a total of 50 points for the season so far. Though, a 12-point deduction would take them to the very bottom of the league, meaning it would be an almost impossible task to get out of trouble with the short amount of games remaining this year.
The deduction wouldn't be taken to to kindly next season either as the club would have to start 12 points worse off than their competitors. This would place an almost impossible mountain to climb on Wigan Athletic and possibly even deter future players and coaching staff away from them. If professionals see the trouble they'd be in for the season next year, they may very well think twice before signing on the dotted line and joining the club
Update: Job losses and Wigan doomed to relegation
Further saddening news has since broken for Wigan Athletic Football Club as they are, as expected, hit with job losses. 75 support staff were made redundant today, leaving them without a form of employment. There are expected to be even more job losses and a larger amount of staff to be let go as these problems persist on into the future. The club is in dire straits at the moment due to the administration process being ongoing, and there won't be an easy way out for the club.
In other bad news, the financial structuring of the club is to receive another hit, much sooner than they would have hoped to. The decision has been made by the English Football League to deduct 12 points from the side this season if they are to avoid relegation, come the last game of the footballing year. This basically means Wigan Athletic will be forced into relegation this year, regardless of how they perform, because at the business end of the footballing season, 12 points for a team such as Wigan represents an Everest-sized mountain that simply cannot and shall not be climbed.
It should also be noted that Wigan's footballing squad have only been receiving 20% of their salaries, but regular furloughed staff should return to receiving proper payment by Tuesday.