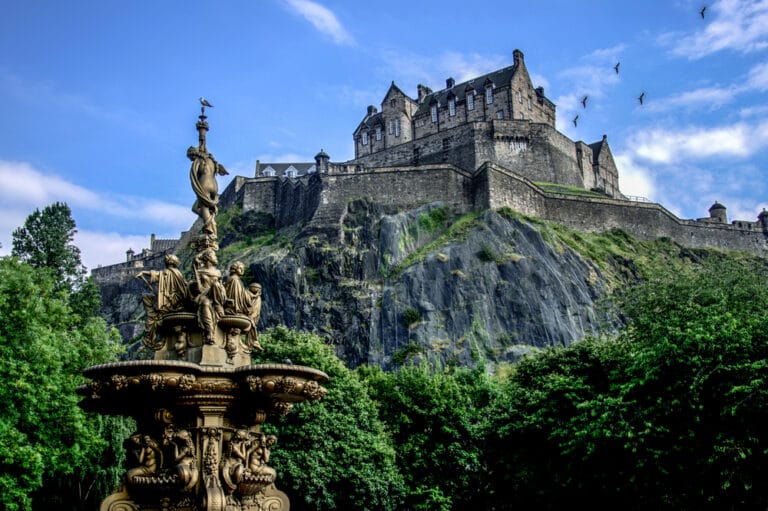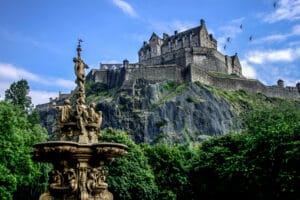 As insolvency practitioners in Edinburgh like everyone else across the country we hare hoping 2021 is the year that many of us are hoping will play witness to the end of the Coronavirus pandemic, though uncertainty still fills the air.
There is simply no doubting that this has been a monumentally difficult time for businesses all around Scotland, and the city of Edinburgh has suffered the same unfortunate fate.
Get the help your Edinburgh-based business needs
Directors of a limited company have a legal responsibility to seek out professional advice if you believe your company may be destined to go through the insolvency process, The approach we take is to support directors though this difficult time.
By reading this article, you're taking your first steps in the right direction and clearly looking for a solution to your business' money problems. Here at Business Insolvency Helpline, we offer help from our team of experienced professionals, which includes licensed insolvency practitioners, whom have the knowledge and expertise to single out the financial problems within your company and stop them at their roots.
There is rarely an easy way to deal with serious financial difficulties, but confronting the issues and understanding the options is the first step towards finding a workable solution. We have many years of unrivalled expertise in these areas and we deliver clear guidance to directors facing the stress of seeing their company come under increasing pressure from creditors.
Our team of liquidators can offer expert specialists advice whether you are facing short-term cash-flow issues or a far more serious, long-term escalation of financial distress. Every company scenario is different and an insolvency practitioner can talk with your, free of charge, to ascertain the business's current situation and a potential way forward.
Here at Business Insolvency Helpline, we offer a wide range of solutions, meaning there's a high chance we can find the perfect needs for your individual set of circumstances. You do not have to face insolvency on your own.
10-point assessment plan
By carrying out this 10-point assessment plan you'll be able to establish exactly what sort of situation your venture is in. From there you can begin to take the steps that will turn your business around and potentially save it from a winding up petition or anything else that will result in a complete collapse.
What is it that is making you worried about the situation of your venture? Be honest with yourself.

Is your company insolvent? Can the company pay its debts as and when they fall due?

If the business is insolvent this does not mean that your company or business has to stop trading today. It means that you as a director you have a legal responsibility to learn about the situation and act accordingly.

Comply a spreadsheet with all the company's debts, this creditors report will be a positive step. Include any bank loans, P2P funding, asset finance, suppliers and landlords.

Do not go on last years' accounts, take the information from up-to date creditor statements and your accountancy software if its up-to date.  This will get a clear picture of the company's financial position.

Now on a different column on the spreadsheet add all the assets the business has. Include cash in hand and at bank, stock, work in progress, debtors (those are your clients that owe you money). Also add assets such as vehicles, machinery or property.

Write down the positive stuff like good products or services, order book, promised contracts etc.

Having this information on a spreadsheet you will be able to see quickly whether there is more in the negative column than in the positive or vice versa.

Now think if the company has a good future. Assess what is required to get the business back on a safe and sound footing. Again be honest, if you see too many problems to continue then you may have to stop.

Speak to experts who can take an outside view if it viable option to go forward.
How can Business Insolvency Helpline help?
Our team here at Business Insolvency Helpline have many years of experience in a wide range of financial matters, and have developed brilliant working relationships with creditors around the country. Our wide-ranging list of financial solutions ensures you that we'll always offer the best advice for your business's needs. We fully understand that each business is different and therefore, each come with their own set of unique needs.
Because we value our customers and thrive on the positive relationships we build with them, we guarantee that we'll never recommend any solution unless we feel they are exactly what your business needs, regardless of the potential fees we would earn from them.
Business Insolvency Helpline gives businesses the help they need as licensed and regulated to act on your behalf to carry our business recovery.
We can help you if:
You're experiencing cash flow issues and building up debt as a result
You're creditors are applying pressure and becoming less flexible
You feel uncertain about the future and don't know where to turn for reliable advice
Whatever the size or nature of your firm, Business Insolvency helpline can help you look at your situation objectively and the potential options that are available to you. Our initial focus will always be to try to rescue your business. If you're in a difficult position financially, it may not be long term.
Locally based will assist and help you to understand if the company is still commercially viable. As soon as problems with cash flow start to appear, it is time to speak to the experts for advice. More options to rescue the business can be available if you resolve the problems quickly.
Businesses and individuals face financial difficulties for all sorts of reasons, and it's not uncommon. The reality is that when you appear to be struggling with paying creditors on time through insufficient cash flow, accessing sound advice can equally become difficult.
The riskier your company is, the greater the chance that you will face very high interest rates from creditors. Our Insolvency Practitioners are licensed and regulated like their colleagues throughout the UK are qualified to advise clients on all insolvency matters.
If, after a thorough evaluation of your situation, the conclusion is that the company needs to be closed, we will identify the right option for you allowing your business to clear debt, saving jobs and recover and restart.
Business Recovery Edinburgh
Business recovery can only be delivered by an insolvency practitioner, their first objective will be to rescue your business and return it to profitability. This can be effected in a number of ways, depending on your company's individual circumstances and the level of debt owed.
You may have heard the terms 'business rescue' and 'business recovery' – the services associated with these terms include sourcing new funding, restructuring a company's affairs including assets and debts, and entering formal insolvency solutions such as a Company Voluntary Arrangement or company administration.
Business Debt Advice – options available to you
Company Voluntary Arrangement (CVA)
If your company is currently struggling with cash flow issues, but you believe your company has a viable future, a CVA may be a suitable solution for you.
Your business can continue to trade, with all existing Directors remaining in control

Writes off all debt the company can no longer afford to pay off

Ends all legal action including winding up procedures and CCJs

Cash flow pressures are eased

Within five years the company will usually be cleared of all unsecured debts
Creditors' Voluntary Liquidation (CVL) 
A CVL will be the only course of action appropriate for your business if it has become insolvent and can no longer trade out of its cash flow problems.
Due to the Company Director Disqualification Act 1986 dealing harshly with company directors who ignore the early warning signs of insolvency, it is vitally important that you seek advice as early as possible. This will ensure you're following all of the rules set out by that act and keep you out of legal trouble.
Ensures all legal obligations in regards to directors are met

Allows the business to formally end, then cease to trade

Insolvency Fees are often as little as £2,500
Administration Orders 
An alternative to liquidation is often the administration procedure, which focuses on the primary purpose of ensuring the survival of a company. If the entire business cannot be saved it will act to at least save part of its operation.
Allows you to avoid liquidation or receivership

Offers you legal protection from any creditors while a restructuring plan is worked out

Your business will be able to keep trading while it works out its plan

The main purpose is the survival of your company or at least part of its operation
How we can help
If your business is in trouble, but you believe it could succeed without any intense creditor pressure, we may have the right option for your business. If you think your company has what it takes, we can help talk you through the processes involved with business recovery. Alternatively, if it isn't the best option for your company, we can advise you on the alternative solutions available.
Edinburgh Office:
83 Princes St,
Edinburgh
EH2 2ER