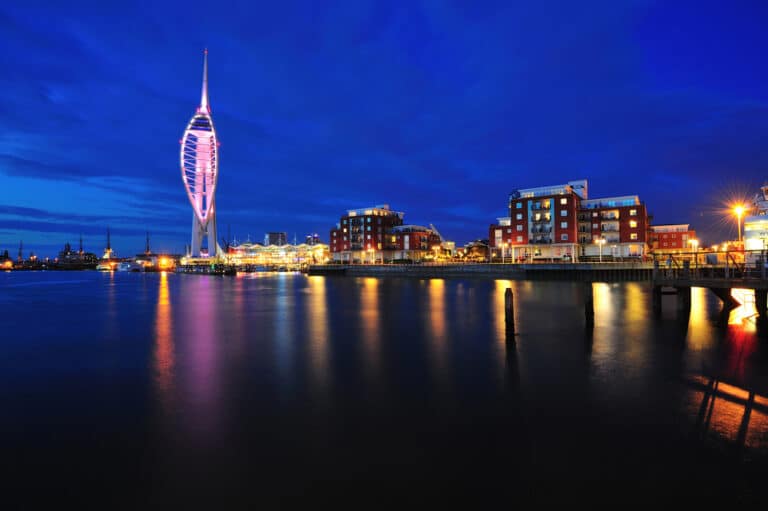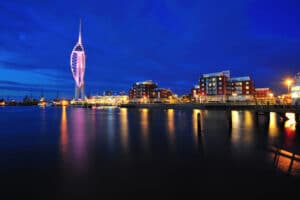 Portsmouth is a city that has been hit hard by the effects of the Coronavirus pandemic, but we don't believe that the businesses that are really in need of financial aid should have to suffer any further.
2021 is the year many businesses will look to turn things back around and all many of them need is a helping hand. This may be the case for your business venture, also.
By actively seeking out the help your small firm needs in regard to insolvency proceedings, you have the chance to turn its luck around and head forward into a brighter future. If as a company director you find that your business is facing financial distress or you may be considered insolvent, rescue of the business maybe possible if action is taken at an early stage.
The expert team we have assembled here at Business Insolvency Helpline is qualified to deal with any UK corporate business; we are proud of our exceptional reputation and proven track record in business aid and recovery around the Pompey area. If your business is located within, or around the city of Portsmouth, be sure to contact us as soon as possible.
Recent surge in insolvencies
Portsmouth businesses have produced a recent surge in insolvency cases, which is more than likely a direct effect of the current Coronavirus pandemic, which is still ongoing. The surge has seen over double the number of businesses filling for insolvency in the Portsmouth city area over the past year compared to the previous one. This indicates that Pompey businesses are in need of financial aid, and quickly too.
Help for your Pompey business venture
By reading this article, you're taking your first steps in the right direction and clearly looking for a solution to your business' money problems. Here at Business Insolvency Helpline, we offer help from our team of experienced professionals, which includes licensed insolvency practitioners, whom have the knowledge and expertise to single out the financial problems within your company and stop them at their roots.
Directors of a limited company have a legal responsibility to seek out professional advice if you believe your company may be destined to go through the insolvency process, the approach we take is to support directors though this difficult time.
There is rarely an easy way to deal with serious financial difficulties but confronting the issues and understanding the options is the first step towards finding a workable solution. We have many years of unrivalled expertise in these areas and we deliver clear guidance to directors facing the stress of seeing their company come under increasing pressure from creditors.
Our team of liquidators can offer expert specialists' advice whether you are facing short-term cash-flow issues or a far more serious, long-term escalation of financial distress. Every company scenario is different, and an insolvency practitioner can talk with your, free of charge, to ascertain the business's current situation and a potential way forward.
Here at Business Insolvency Helpline, we offer a wide range of solutions, meaning there's a high chance we can find the perfect needs for your individual set of circumstances. You do not have to face insolvency on your own.
Business recovery in Portsmouth
Business recovery can only be delivered by an insolvency practitioner, their first objective will be to rescue your business and return it to profitability. This can be affected in a number of ways, depending on your company's individual circumstances and the level of debt owed.
You may have heard the terms 'business rescue' and 'business recovery' – the services associated with these terms include sourcing new funding, restructuring a company's affairs including assets and debts, and entering formal insolvency solutions such as a Company Voluntary Arrangement or company administration.
Business Debt Advice – options available to you
Your Pompey-based business has a number of options available to it when faced with impending insolvency, so study these before making any permanent decisions. You may not feel that you have an awful lot of time when facing financial difficulties, but you need to try and approach the situation while as relaxed as possible.
Company Voluntary Arrangement (CVA)
If your company is currently struggling with cash flow issues, but you believe your company has a viable future, a CVA may be a suitable solution for you.
Your business can continue to trade, with all existing Directors remaining in control

Writes off all debt the company can no longer afford to pay off

Ends all legal action including winding up procedures and CCJs

Cash flow pressures are eased

Within five years the company will usually be cleared of all unsecured debts
Creditors' Voluntary Liquidation (CVL) 
A CVL will be the only course of action appropriate for your business if it has become insolvent and can no longer trade out of its cash flow problems.
Due to the Company Director Disqualification Act 1986 dealing harshly with company directors who ignore the early warning signs of insolvency, it is vitally important that you seek advice as early as possible. This will ensure you're following all of the rules set out by that act and keep you out of legal trouble.
Ensures all legal obligations in regard to directors are met

Allows the business to formally end, then cease to trade

Insolvency Fees are often as little as £2,500
Administration Orders 
An alternative to liquidation is often the administration procedure, which focuses on the primary purpose of ensuring the survival of a company. If the entire business cannot be saved it will act to at least save part of its operation.
Allows you to avoid liquidation or receivership

Offers you legal protection from any creditors while a restructuring plan is worked out

Your business will be able to keep trading while it works out its plan

The main purpose is the survival of your company or at least part of its operation
Help for you in Portsmouth
If your business is in trouble, but you believe it could succeed without any intense creditor pressure, we may have the right option for your business. If you think your company has what it takes, we can help talk you through the processes involved with business recovery. Alternatively, if it isn't the best option for your company, we can advise you on the alternative solutions available.
Whatever your situation or the size of your company, we are here to help you find a route to a stronger financial position and a more sustainable future. Call us directly today to arrange a free initial consultation at our Coventry office or simply contact us via the online enquiry form from the website, once received an insolvency practitioner will return your call.  
If your limited company is registered in England and Wales, we can hold the free initial consultation at your accountants office, or your registered office please feel free to get in touch and one of our insolvency practitioners will talk you though a business rescue plan.
Portsmouth Office:
Ground Floor,
1000 Lakeside North Harbour,
Western Road Building,
Portsmouth
PO6 3EZ