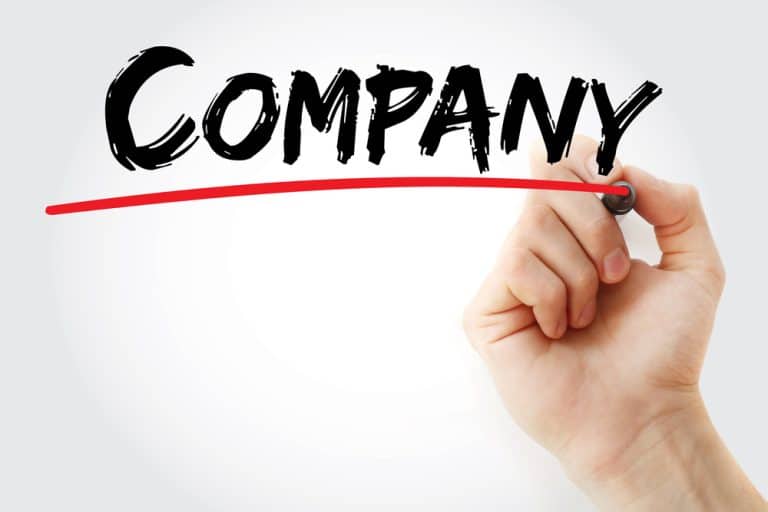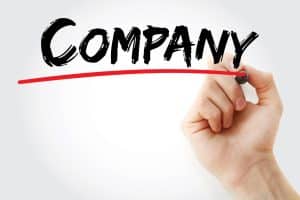 The number of companies face financial difficulties during their business life is rising.
However, for some, the very realistic threat of company liquidation will rear its ugly head.
Company liquidation may seem bleak, but for some directors, the liquidation of a company offers new opportunities for business and the chance to start a new enterprise.
This article will outline the process for forming a new limited company as a director, if your previous business entered into liquidation or any type of insolvency process.
The Registrar can ban someone from being a director in certain cases, including if the individual has been a director of quite a few companies that have gone through liquidation, or acted in an immoral or irresponsible way.  Most individuals whose businesses become insolvent do not do so maliciously and will learn from their mistakes, and can run another business more successfully.
Can I start a new company after liquidation?
Once a liquidated has taken place you can start a new company, in some cases, directors purchase some or all of the old business assets through the liquidator. There are a number of rules you must follow to ensure you keep within the law though.
If you have been the director of a liquidated company and you set up a new company it cannot have the same or a similar name to the old company, to reduce any confusion for creditors of the old company.
This is called passing off (under section 216 Insolvency Act 1986). It can lead to criminal action against the director or being held liable for all of the debts of the new company should it too go into liquidation. So the best advice is get the professional advice.
It is possible to buy the name through administration, or the liquidator can agree to sell the name and a court application can support this. However, any court application will need to show why the rules of section 216 should not apply to you. Not always easy. It should be borne in mind that if you were to buy the business you will need to pay a fair price and this will have been valued by a chartered surveyor or asset valuer.
The other problem of setting up a new company with a similar name is that it can result in bad feelings between creditors and the company as people believe that the directors are being disingenious by using the same or similar name even if it is all done by leave of the court.
Reusing company names
If you start again with a new company you need to be very careful not to use the same or a similar company name. Section 216 of the Insolvency Act, 1986, lays down the rules surrounding the reuse of company names, but there are three exceptions to these rules:
1.     Purchasing business assets from the liquidator
When you purchase the whole of the business, or substantially the whole, you may be able to use the same or a similar name to the liquidated company. Where assets are purchased from the liquidator, you would need to inform creditors of your intention to run a new company with the same or similar name, and also publicly advertise the fact in the Gazette.
2.     Applying to court
You can apply to the court for permission to reuse the company name. This is called applying for court leave, and the application must be lodged with court no more than seven days following the liquidation of the old company. The court can grant 'leave' no more than six weeks from the application date.
3.     Existing use of name
If the company was already known by this name during the 12 months before liquidation and it hasn't been a dormant company during this 12 month period.
Starting a Limited Company
Choosing a name for your company can be challenging because so many businesses have the same name. When you have decided on a name for your company, you will need to run that name through the company name checker to verify that it does not belong to someone else's company. Remember to keep the name simple and effective and register with the Department of Business, Energy and Industrial Strategy (BEIS) if you intend to add accreditation to the title.
You need to decide on the location and make sure that your company is trading in the same country that it is registered in.
The most crucial factor that you would need to explore when you want to start a limited company is selecting who you would like to do business with. Your business partners need to be people you can rely on, understand the dynamic of what you are trying to achieve, and what the goals are moving forward as a unit. You need to have a team that is well established in their duties and can perform them effortlessly even under pressure.
As a company, you want to iron out the obstacles with everyone on board simultaneously so that the people you have selected to go into business with must have the same ethics that you do. There doesn't have to be an exact equal contribution to the initial business model, and in that way, you can determine who the directors are and who shareholders are. You need to choose the following:
Directors: they are responsible for the company's corporate policies. As a company, there will need to be a minimum of 2 directors. They monitor the company's progress and goals and take care of the company's business affairs. 
Shareholders: an individual or institution who has bought shares in the company and forms part of a public or private corporation. They pay tax on their dividend that is paid out either annually or quarterly.
Guarantors: They are the financial insurance you will list if you cannot do things like paying your rent. They need to be between the ages of 21 and 80 and be a parent or a relative. They would also need a good credit history to qualify and be younger than 80 at the end of your loan term. 
Secretarial staff: the responsibilities include making appointments, answering calls and emails and maintaining mediation between directors and the team. They are also responsible for setting up documents and delivering them to the relevant parties. 
There are no limits to the number of shareholders or directors you have in the company, but at least one person is a director. Only having shareholders would mean that no one runs the company. Shareholders do not have to physically be in the company to own their shares and purchase them as a corporation or private equity. They can hold one share or hundreds of shares, depending on the company's size and the number of claims made available for public purchase. 
Liquidating a Company and Starting Again
If you are considering liquidating a company and starting again, there are several issues and complexities that you should consider. Business Insolvency Helpline can help you to understand exactly what you should expect when your company has gone into liquidation.
It is not uncommon for a company to go into liquidation and close, but for a new legal entity to then be created where the assets of the liquidated company continue. In these cases, the assets may be acquired from the Liquidator at fair value. It is always worth considering all of your available options when looking at liquidating your company and starting again.