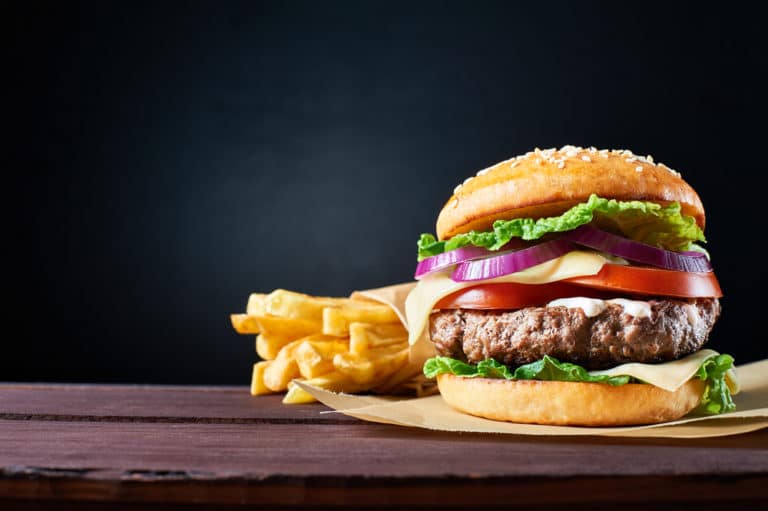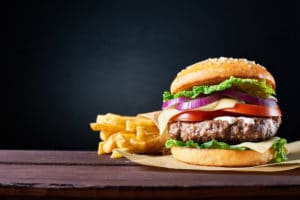 According to research carried out by a leading insolvency firm, the number of restaurant businesses who entered the insolvency process in the past year has risen by 25 per cent.
These are turbulent times for the restaurant sector – with many restaurateurs being forced to close down or sell their business.
A lot of restaurants and eateries have been caught up in a financial crisis that's been sparked by a number of factors including rising costs and ongoing economic uncertainty. This has already lead to multiple closures of big and small restaurant chains including Jamie's Italian, Prezzo and Gourmet Burger Kitchen, and further closures in the sector are predicted.
Why are more UK restaurants entering insolvency?
The steep rise in restaurant insolvencies can partly be attributed to the 'over-saturated' casual-dining sector created since the last recession. This, coupled with 'the Brexit related blow to consumer spending and a rise in raw material costs', has precipitated the sector's crisis.
Lower footfall, a shortening of disposable income, as well has landlords high rents and business rates. All these factors play a large part upon insolvencies for any restaurant in the UK.
Ultimately the latest figures indicate that the restaurant industry in the UK is going through a 'dramatic shake-out', according to the accountants.
Chartered Accountants in the UK revealed their findings of research carried out on restaurant businesses who entered insolvency proceedings in the last year. Results showed the following:
1,410 restaurants in the UK entered insolvency in 2018/19

the number of insolvent restaurants rose by 25 per cent when compared with 2017/2018 (1,130 cases)

the UK's Top 100 restaurants made an £82 million loss in the last year, down from a pre-tax profit of £102 million twelve months ago
Smaller restaurant businesses are suffering too
While much of the focus on restaurants going out of business has been on big name, multi-chain restaurants such as Jamie's Italian, Byron Burger, Pizza Express and Strada's dining outlets, problems have also been seen at thousands of smaller restaurant businesses, according to the Turnaround and Recovery Insolvency firm.
"The crisis in the restaurant sector has been presented as a problem only for the chains that had lost touch with their customers. That's overlooking the hundreds of small independent restaurants that have become insolvent."
What Factors are Causing the Insolvencies?
As with high street retailers, the market is currently very difficult for restaurants. Key factors include:
The increase of eating at home, due in part to home delivery companies such as Deliveroo.

Increases in costs, caused by the increase in the national minimum wage, ever increasing rents and rates and increases in the cost of imported ingredients, following the post Brexit referendum fall in the value of the pound. Given that the UK imports more than half of its food, with 75% of those imports coming from the EU, restaurants have been faced with a decision to either raise their prices or reduce their profit margins.
There is also, of course, the more structural causes of increased competition, market saturation and changes in taste, with the case of the Hand Made Burger Company being a particularly interesting one. Here, in Birmingham, where the HMBCstarted, the arrival of the successful USA burger chain Five Guys added to the competition, as did the growth of smaller independents, such as the Original Patty Men, both of which would have added to the Hand Made Burger Company'sdifficulties.
Ultimately, whilst the picture for restaurants does seem gloomy, clearly some are succeeding, so what is it that those under pressure restaurant chains can do in order to plan to turn things around? The answer is to take professional business insolvency advice as soon as warning signs are spotted.
Restaurant Insolvency Advice from Insolvency Practitioners
When a business cannot be turned around, that is when a formal insolvency procedure is used, such as administration or a company voluntary arrangement. Although the interests of creditors come first, it is always the aim to save as much of a business, and therefore the associated jobs, as possible. However, if a business has spotted the warning signs and taken early action, the chances of avoiding insolvency are increased.
The early warning signs include:
Cash flow problems
Defaulting on bills, including to HMRC
High interest payments on loans or similar facilities
Extended debtor or creditor days
Falling margins
Inevitably, working to change a company's product offering to face market challenges can take time, but, in the shorter term, Insolvency Practitioners can help by:
Getting cost controls in place
Negotiating time to pay arrangements
Agreeing new payment terms with creditors
Such decisions can be tough to make and difficult to implement, but this is where experienced and independent insolvency practitioners can help get to the fundamental issues and make the right decisions for the business.
How restaurants can survive the difficult climate
To make it through the turbulent climate, management of cashflow is the key piece of advice offered by the insolvency firm. They suggest renegotiating payment terms with creditors and cutting unnecessary expenditure but also warn that businesses may not be able to easily secure bank loans with the sector's struggles so well publicised.
If your restaurant is under pressure and are worried about the insolvency process on your business. Please feel free to contact us to work out a rescue plan.