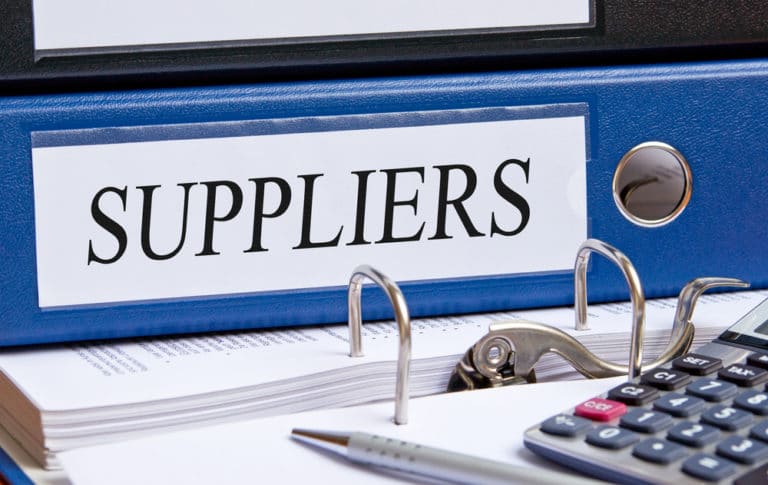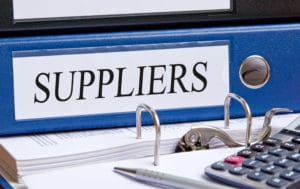 If you're a business owner in a position where you can't afford to pay your suppliers, things will undoubtedly be doused with negativity right now.
Though, you should be aware that there are indeed ways out of this situation. Your business may start to receive final demand letters through the post if you're failing to pay suppliers, that's why the sooner you can sort the situation out, the better for all involved.
If you're failing to pay suppliers, it is most likely the result of cash flow issues within your business. There isn't a business out there that hasn't experienced similar problems at some point in time, so try not to worry too much.
We aim to guide you through the best possible options when it comes to fixing your supplier payment problems. This may well be your first time experiencing such issues, so you'll need to aim to get back on track asap.
Cannot afford to pay my suppliers, what are my options?
The first thing that you, as a director of a company, needs to work out is whether or not your financial problems are short term, if so, you may be able to work out a quick fix solution. Perhaps your sales figures are lower than normal due to a seasonal downturn. Though, if you have bigger problems within the companies financial structuring, it may be much more difficult for you to turn it all around.
If these deeper issues don't cease to exist, you may have to begin looking at ways to wind down the business and shut up shop on a permanent basis. This is the unfortunate outcome for many companies that are no longer able to pay their suppliers.
Financing through the storm
Commercial financing is one of the first things you should consider. Though, of course the structuring of your business makes a big impact of the type of financing you'll use. A member of our expert team can provide you with guidance on whether your company would benefit from any of the options listed in this blog post, and get you the top quote among the best providers. The best part is, this is a free-of-charge service.
Sourcing new business funding
Not being able to pay your suppliers has a knock on effect within your business. If you have no goods or materials due to being placed on stop by a supplier you cannot see your own products. Once this takes place it is a snowball effect on the business. Sourcing business finance is one option available, products such as Invoice Finance can help if your business trades with other businesses. The finance product releases cash from your unpaid invoices, this type of funding can help with slow paying customers you may have.
As the funding can be in place within seven working days it could help restore relations with your supplies in a quick time.
Formal payment arrangements (CVAs)
Perhaps your business' problems are only set to be relatively short-term, if so it may be that your company has a viable future. In this instance a formal solution such as a Company Voluntary Arrangement (CVA) may be the right option for you.
On the most basic level a CVA functions as a legally-binding payment plan between your outstanding creditors and yourself. This will make your monthly payments reduce to a more manageable level, and depending on what you can afford to pay back, a certain level of debt may even be written off all together.
If you decide to place the company into administration, you will give yourself respite from a creditor threatening legal action. This will buy you some time and allow you to form a restructuring plan that provides a healthier future for your business venture. You could do numerous things and make a vast amount of changes, such as closing down the less profitable areas of your business, though only you will know for sure what needs to be included in your business plan for the future.
Terminating the business (CVL)
In a situation where your business has been assessed, and is decidedly doesn't have a viable future, you can protect your creditors' interests by activating a voluntary liquidation of the company. Creditors are prioritised by a CVL and it can be a successful route for directors of restaurant and eatery businesses whom may be concerned with personal liability.
There may be an opportunity to purchase assets from the liquidator, at market value, if you have ambitions to continue running the business in the name of a new company.
Pre-pack administration has its benefits
A Pre-pack administration can be a positive experience for businesses as well as its directors and creditors for a variety of reasons. The main benefit is the speed at which assets can be sold, which often results in more positive returns for creditors. Though, there are many other benefits too, including:
A break in trading can be extremely detrimental with loss of customers and sales impacting cash flow and putting jobs at risk. Pre-pack administration allows for a very quick transfer of business. This often means trading can continue uninterrupted because the business retains the same staff, can stay in the same premises and may even keep the same (or a similar) name.
Insolvency often requires cost-cutting and reduced trading operations, which in turn can result in job losses. Pre-pack administration can help avoid the need for redundancies, providing job security for employees.
The speed and efficiency of pre-pack administration makes it less costly than other administration procedures. Creditors can be paid quickly, and significant professional fees are also sometimes avoided.
There's no denying that insolvency can have a negative impact on the reputation of a company. Pre-pack administration can mean a company avoids bad publicity, ensuring the positive image of the brand is maintained, helping to ensure the continued growth of the business.
Due to the speed of a pre-pack administration, the costs involved are often less than if a standard administration procedure had been chosen. Due diligence is carried out before the company's financial problems become apparent, which helps to reduce costs.
Should you cease to trade?
If you find that your business' debts outweigh its assets, and you no longer have the resources to pay suppliers, you are insolvent. In this case we can only advise you to contact us as soon as possible, so we can begin to help you.
It's also in your best interests to stop trading, so that you don't run the risk of committing the civil offence of wrongful or fraudulent trading. Both of which are offences under the Insolvency Act 1986 and the Companies Act 2006. Doing so would be a breach of the law and could land you in a much greater amount of trouble than you previously imagined.
Wrongful trading
It is the duty of company directors to be aware of a business' financial situation at all times. Therefore, it should be there obligation to inform shareholders whenever an insolvency occurs and to seek help from an insolvency practitioner. They should also let creditors know and make an attempt to find alternative payment arrangements. If trade is continued it will be seen as further harming your creditor's position and therefore considered to be wrongful trading. A judgment of wrongful trading can bring with it a potential disqualification for as long as 15 years, as well as other financial penalties and fines.
Fraudulent trading comes with consequences
Fraudulent trading is the most serious matter to avoid in this scenario. It occurs when a director is considered to have deliberately acted in a way which allows them to avoid paying company liabilities. A fraudulent allegation can not only lead to director disqualification and fines, but also a prison sentence in many cases. The selling of company assets prior to liquidation when you are aware that it cannot be repaid, is a fraudulent action and it will lead to serious consequences. So, our only advice here is to avoid all illegal wrongdoings.
How we can help you
Here at Business Insolvency Helpline, we are licensed insolvency practitioner, we will offer you a free no nonsense advice and recommend the best route for you to travel down. This may be finding a way of turning around your business, which will be our main goal in a situation like this, or it may be finding a successful way to wind up your company. Whatever the final outcome is, we'll work hand in hand with you, the business owner, as we figure out the best decision for you to make in these troublesome times. Call us today and speak to an expert member of our team on 01246 912052.
FAQ's
I can't pay my company's suppliers - what should I do?
Firstly don't panic, assess the situation then seek professional help. If the situation appears to be less serious and you believe your suppliers may be open to negotiation, you could informally restructure your debts with individual suppliers and repay them over an extended period. This would reduce the pressure on cash flow and help to prevent a further decline, but obviously the likelihood of your repayment proposals being accepted depends on your previous history of repayments and general business relationship with your supplier(s).
Are your suppliers trying to wind up the business?
If you're a limited company and you can't pay your suppliers, they may decide to take legal action to wind it up. Administration can offer a valuable breathing space to assess the company's position and decide on the best way forward. There are various routes out of administration, including selling the business, voluntary arrangement as mentioned earlier, and liquidation. Company administration also halts legal action against the company, which is why it's a common method of dealing with the imminent threat of closure.
Financing through the problems
Commercial financing such as Invoice Finance is one of the first options to consider. Your type of business, as well as the structure of your business, will determine the kind of financing you will use. You can receive advice and guidance from one of our friendly advisors on what your business stand to gain from any of the listed options, and receive the best quote from top providers; you won't pay us anything for this service – it's completely free.