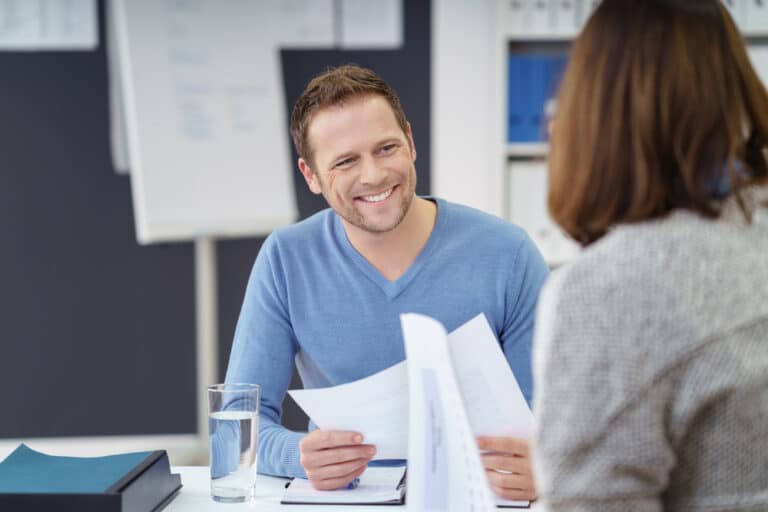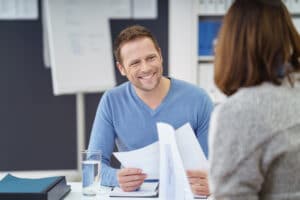 When a business reaches the point in which its directors must take stock and evaluate the overall financial situation, they are then tasked with providing a solution.
This solution must contain a way to bring back their business from the brink of complete collapse and begin to turn things around financially.
By no means is this an easy thing to be burdened with. However, it should be noted that the earlier you begin insolvency proceedings, the easier it'll be to avoid the risk of a company liquidation.
What is an Informal Insolvency Arrangement?
If you owe a nominal debt to a single creditor, you're facing the sort of scenario where you're probably best of pursuing the debt in an informal fashion. An informal arrangement (IA) will involve you directly contacting creditors and explaining your difficulty with paying them. This may lead you to paying them via monthly instalments for example. By proceeding to make this official and actually writing it down on paper will make the creditor more assured that you're going to pay them back eventually. This lessens the level of worry and concern they may have had surrounding your intent of repayment.
Although, when things are a little bit more complex, and you owe money to multiple debtors at any one given time, it is always safer to formalise the agreement.
Informal Company Creditors Arrangements are they Worth Your Time?
You will have a wide range of both informal and formal insolvency solutions at your disposal when you reach the point where your business can no longer pay its bills and is undergoing a large amount of creditor pressure for the first time. For the most part, if you take the time to gain advice from a licensed team of insolvency practitioners, things will go far more smoothly for you and you'll become more knowledgeable about your own personal situation.
This is often the better route to take, rather than dealing with creditors and negotiating with them individually. Although, there are also situations where a more informal insolvency arrangement might work out better for your business.
Below you will find information about both formal insolvency and informal insolvency, so that you can weigh up the pros and cons of each when applied to your business' financial situation. If you believe you're on the brink of business insolvency, this is key information for you to consume.
The risk to informal creditor arrangements 
The one key problem with all informal arrangements is the ultimate lack of a contract. This lack of legal binding can be problematic for multiple reasons across different business situations. For instance, if a creditor wishes to back out of an agreement at any point, they are free to do so, as there is no contract legally binding them to their previous decisions or agreements. An agreement of this type can be entered into relatively simply, so long as your creditor co-operative, and will not be legally binding on any party.
What Are The Risks Associated with an Informal Company Arrangement?
Since an informal agreement is not documented in writing and involves no binding contracts, the creditor is not legally obligated to uphold their end of the bargain.
In other words, they can back out at any time and suddenly petition for your company to be liquidated even after agreeing to an arrangement you previously proposed. Such unofficial negotiations leave your company completely unprotected, as there are unlikely to be any legally binding terms and conditions that the party must abide by.
In addition, the chances of having a viable arrangement that is not independently proposed are much lower than the chances of creditors accepting a proposal written note and proposed by a licensed insolvency practitioner.
Formal Insolvency Arrangements
The option that is considered the safer and more reliable of the two are formal insolvency arrangements. This is because these arrangements have a high level of protection due to the legal action that's involved.
There are also other benefits for you to consider here however, which present themselves within the terms of the arrangements. Insolvency Practitioners know what they are doing when it comes to financial negotiations and terms and conditions. They are also vastly aware how to create proposals that are in the best interests of creditors. These things and more all add up to making formally drafted proposals more acceptable on a first time asking basis, meaning they are often the way to go.
Formal Arrangement are Safer and Effective
A formal arrangement gives you the leverage needed to defend yourself from legal action if a lending party decides to petition the court. Once the agreement is made, as long as you keep to the terms there will be no further issues between you and the creditor.
Insolvency practitioners also know how to communicate and negotiate financial terms more efficiently than the average business owner or director, and they have the credentials needed to show that they're capable of devising a feasible workaround that is mutually beneficial to both the insolvent company and their creditors. For these reasons, formally drafted proposals tend to result in successful arrangements more often than informal proposals.
Have you thought about Company Voluntary Arrangement?
A Company Voluntary Arrangement (CVA) is a legally binding agreement between a company and its creditors, allowing it to pay back a proportion of its debts over time. If you are a Director of a Limited Company that is generally financially viable but is struggling with cash-flow, a CVA might be worth consideration.
The Insolvency Practitioner will initially help you prepare your offer to the company's creditors and should the CVA be approved, the Practitioner will then 'supervise' the arrangement. If you feel you have a viable business that's struggling under the burden of debt, a Company Voluntary Arrangement could be the lifeline your business needs.
A Company Voluntary Arrangement (CVA) is a Company rescue and restructure option which allows the directors to stay in control of the business but can ensure the survival of your company by freezing debts, freezing legal action and giving you up to five years to repay your creditors.
Liquidation
It is important to recognise that not all Liquidations are insolvent Liquidations. A Liquidation may be classified as a Members Voluntary Liquidation, if so, this type of Liquidation is solvent and liquidating a company can be a very tax efficient way of dissolving a company.
If your business is owed money by a limited company, then you can pursue through the courts and petition for the Liquidation of that company.
If a Liquidation is Insolvent then there are two types, either Creditors Voluntary Liquidation (CVL) or Compulsory (Court) Liquidation.
There are many differences between these procedures however they are both designed to achieve the same end result, to collect and distribute the assets of the company. When Liquidation comes to an end the company may be dissolved and will no longer exist as a commercial entity.
Administration
Company administration is directed at rescuing companies as going concerns. Administration can, since the Enterprise Act 2002, be commenced without a court hearing, although a number of formalities must be adhered to and the option of a court hearing still remains. An Administrator can be appointed by the company or its directors, the holder of a floating charge or by an Administration Order of the court.
Receivership
A receiver is appointed by a lender of a charge over some or all of the company's assets. The main responsibilities of a receiver are to ensure the appointing lender is paid off. The law recognises that the recovery control over the company can have considerable effect on the company and its
Do you need assistance?
If you require assistant in regards to business insolvency matters, please feel free to get in touch with a member of our expert team today. We can guide you through the ups and downs to both informal insolvencies and formal insolvency procedures.
At Business Insolvency Helpline, it is our sole focus to help business owners, directors and entrepreneurs restore and turnaround the fortunes of their companies. As leading consultants in our field we provide a complete business rescue and turnaround service. We aim to ensure our clients get a second chance.
Our goal is to save distressed small and medium sized businesses. We make use of CVAs agreements with creditors. This insolvency tool allows the business to repay debts over a period of time. A well planned CVA is often enough to give a company the breathing space it needs to survive.
It is just not about saving a business. Most insolvency companies stop with an insolvency procedure. We ensure we go future and aim to meet your goals, by turning around a business and ensuring it has the help and expertise that is needed to grow. We look to the future and help our clients generate a successful business.