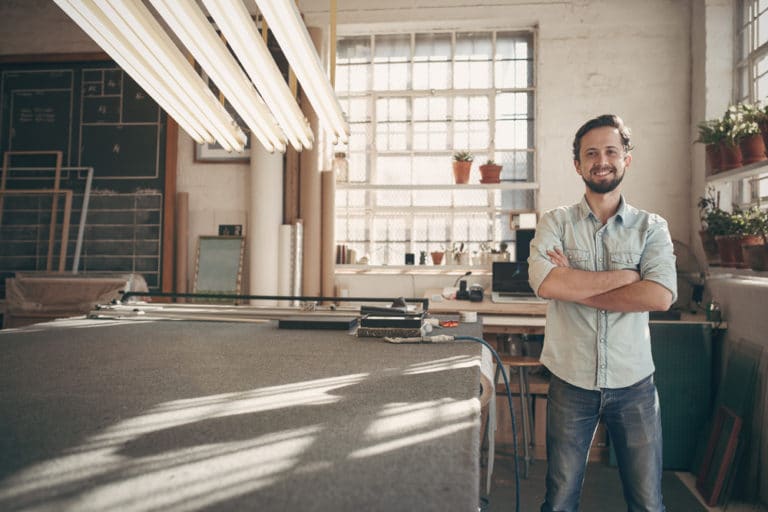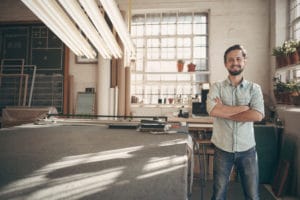 A company voluntary arrangement (CVA) offers companies that are in a distressed position time to repay its debts over a fixed period of time.
While the CVA is in place the business can trade as normal without fear of creditors taking any further court action. The CVA allows directors to remain in control, while allowing the business to trade out of their current financial problems. 
It's important to note that while it does suspend legal action, not all businesses will receive agreement for a CVA. This article will outline the company voluntary arrangement procedure, along with the advantages and disadvantages.
Put simply, it is the arrangement of a debt re-payment plan over time with creditors. Debts are paid back from future profits or from proceeds made when disposing of assets.
Company voluntary arrangement explained
A CVA is a business turnaround tool, this is due to it allow the business to trade rather than a terminal insolvency procedure. The voluntary arrangement is an insolvency process that provides a contractual legally binding arrangement between your business and creditors. It offers to pay back what you can afford, based on your business cash flow. However, like all insolvency procedures, there are benefits and consequences. Our Advantage and Disadvantage guide will help you assess if a company voluntary arrangement is the right tools for you and your business.
CVAs can be proposed by the directors of the company, or the administrator if the company is already in administration.
Before launching a CVA proposal, it is recommended to have the following components for best chances of success:
a viable business that looks as if it can return to profitability in the future

a commercially structured deal to be proposed, so that you are not paying too much too soon

appropriate levels of working capital to complement the restructuring of debt

a management team who accept change in the company and its structure is needed

determination and hard work

CVA advisors must be on board to assist directors

cautious forecasts
Directors appoint advisors to assist with the construction of a CVA proposal, including detailed reviews of the company. A CVA takes some time to be launched because of the hefty review and drafting processes involved – directors and advisors must ensure the proposal acts in the best interests of creditors.
The CVA comes in to force after two votes:
First, once 75 per cent of the creditors' support (by value) is gained by form of a vote on the proposal.

A second vote, not including connected creditors, is taken and provided that not more than 50 per cent of unsecured creditors vote against the proposal, it is approved.
The voting process takes around 2 to 3 weeks, and can be done virtually, or physically, if requested. As soon as it been approved, all unsecured creditors are bound by the arrangement.
The deal creates a 'moratorium' around the company, stopping any creditors attacking the firm by legal action or demanding payment on the debts bound into the CVA.
Advantages of a Company Voluntary Arrangement
Director control
While liquidation and administration remove a company director's powers, you are still entitled to keep control of your company with the CVA procedure. Liquidators and administrators are assigned to recoup as much as possible for creditors, removing your position of power and selling company assets. A CVA allows you to control the business recovery plan and carry out the company voluntary arrangement obligations. You will still have to comply with the terms of the CVA proposal, but you continue to oversee the day-to-day running of the company.
Relief from creditor pressure and legal action
Creditor pressure is one of the most significant signs of financial difficulty, but entering a CVA protects your company from said creditor pressure. A licensed insolvency practitioner will assist your company with the CVA proposal and once the CVA is approved, creditors bound by the proposal cannot take further legal action. For companies that have a viable chance for recovery, this could post the most significant opportunity, as long as you comply with the CVA proposal. Your company cannot be wound up during once the CVA is in place unless you incur further credit or fail to comply with the terms. However, if a winding up petition has been submitted, a CVA could be a better alternative to liquidation for the creditors.
Creditor and company benefit
It will often be the case that if your company enters liquidation there will be insufficient assets to repay any monies to creditors. However, a CVA, when compared to liquidation offers a better return to the creditors. While they still may not receive all monies owed, they can recover more than in winding up. It is in their best interests for your company to succeed and the CVA process can even improve your business cash flow – thus meaning you can recover more for the creditors in the future.
Avoids liquidation
Speaking of liquidation, the consequences for your company are severe. A company voluntary arrangement allows your creditors to receive payment in installments, and keeps you in control. Liquidation will almost certainly result in a full loss of control as well as your company being completely closed down.
HMRC Tax and VAT debts included
As long as the initial proposal is reasonable there is no reason why HMRC will not agree to a CVA. As such any outstanding corporation tax, PAYE or VAT debts can be included.
Legal protection from creditors
Once a CVA is in place the creditors involved must stop all legal actions they are currently taking against the company and are no longer allowed to start new actions. Even a petition for the winding up of a company can be stopped by the implementation of a CVA.
No investigation of director's conduct
If a CVA is used the company is not liquidated. As such no liquidator is appointed and no investigation of the conduct of the directors is carried out. As long as the CVA is completed there is therefore no risk of directors being accused of wrongful trading.
Directors overdrawn current account not called in
If the directors of the company have overdrawn current accounts these can be repaid to the company sensibly over a period of time (often by offsetting the payment of future wages against the account).
Less damage to your reputation
The CVA procedure may result in difficulties for the company in obtaining credit, but it's far less damaging for your company reputation than liquidation. If your company were to enter administration, a notice will be placed in The Gazette alerting all interested parties to the insolvency. In doing so, your customers may see this and lose faith in your company, causing further financial problems. However, a CVA is only published at companies house and to creditors, giving your company the time to recover and make the necessary restructuring changes.
While the advantages of a company voluntary arrangement outweigh various other insolvency procedures, there are disadvantages to consider.
Company Voluntary Arrangement Disadvantages
Issues obtaining credit
Accessing credit from banks and suppliers will become extremely difficult to do, which may have an adverse effect on your ability to trade moving forward with suppliers requiring payment on cash terms. However, this is the trade off against not being able to trade at all in the instance of your company being wound up. Unfortunately if some suppliers are included in the CVA, they may refuse to work with you moving forward and you will need to find an alternative. This can be a very difficult situation where specialised goods or services are provided.
Company credit rating negatively affected
If a CVA is implemented the company's credit rating will be negatively affected. This will make it harder for the company to get credit with suppliers and will make it very difficult to borrow extra funds while the CVA is in place. As such suppliers will often have to be paid on a cash basis.
Potential difficulties with starting new contracts
If a contract with a customer comes up for renewal or the company is bidding for new work, the potential client may wish to carry out a credit check against the business. The result of this will be poor and so may have a negative effect on the company being able to secure such new work depending on the client in question.
All profits paid to creditors
Any profit that the company makes while in a CVA will normally have to be paid to its creditors. If the business improves and the company becomes more profitable it is likely that the payments into the CVA will have to be increased. As such while the CVA is in place it is difficult for the company to invest in growth for the future.
Cost burden
Signing up to a CVA is a serious financial commitment as they usually last for 5 years. Failure will often result in the Supervisor of the CVA being forced to wind up the company either with your cooperation or through the courts by way of a winding up petition putting you back to square one. For the CVA to be viable there must be a material change in the trade of the business and you must be able to demonstrate it is the burden of historic debts holding it back, not that it is not currently turning a profit. If the latter is the case it may be more prudent to consider creditors voluntary liquidation.
How much does a CVA cost?
The cost of a CVA is variable, depending on the complexity of the case. Things which will affect the cost include:
the total number of creditors

the total number of employees

the bank's position

the level of negotiation needed
But compared to other insolvency mechanisms, a CVA is generally less expensive. You should always discuss with a turnaround practitioner about this query, as they can give you a more accurate cost plan, one usually spreading the cost of their work to match the struggling firms cash flow ability.
What happens if a CVA fails?
As a director
If your company enters a CVA and you cannot keep up with the payments, this means that the CVA fails, has stopped and leads to liquidation. It is possible to try and call another creditors meeting to see if they will accept new terms. If the proportion in the pound is high – say more than 50p in the £1 – then it stands a good chance.
It is also worth mentioning that if this is the case, you do not become personally liable for the debts as it is a companyvoluntary arrangement. Though of course, if you have personally guaranteed any debts, then it becomes a different story, but this would happen whether the CVA 'failed' or not.
If you are struggling to keep up with the agreed payments, then the appointed supervisor will work with you to assess what modifications can be made to the arrangement. For example, you might be able to extend the period the CVA runs from 3 to 5 years to 5 to 7 years or a smaller dividend. This would involve another creditors meeting and a vote on the amended proposal.
If no modification is appropriate, or is unlikely to be accepted, then it would be to the supervisor's discretion as to if they would file a petition to wind the company up.
As a creditor
Being a creditor involved in a CVA, liabilities cannot be increased. If you are not being paid or have a build-up of debt, then you must contact the supervisor of the CVA immediately. If new debt is occurring, you have rights to take the legal action necessary to recover it, being that the new debt is not bound by the CVA.
75% of creditors need to agree
In the corporate insolvency market, CVAs account for only around 2.5% of all insolvencies. Liquidation and administration are more common and a company voluntary arrangement may not be viable. A licensed insolvency practitioner will check to see if it is an option and work on a proposal with you. The creditors would then vote on the proposal and 75%, or over, must consent for the CVA to be accepted. For more information, we have outlined what makes a successful CVA.
Our business turnaround experts can provide advice and aid in obtaining a CVA. Please feel free touch with our insolvency practitioners via the contact form.