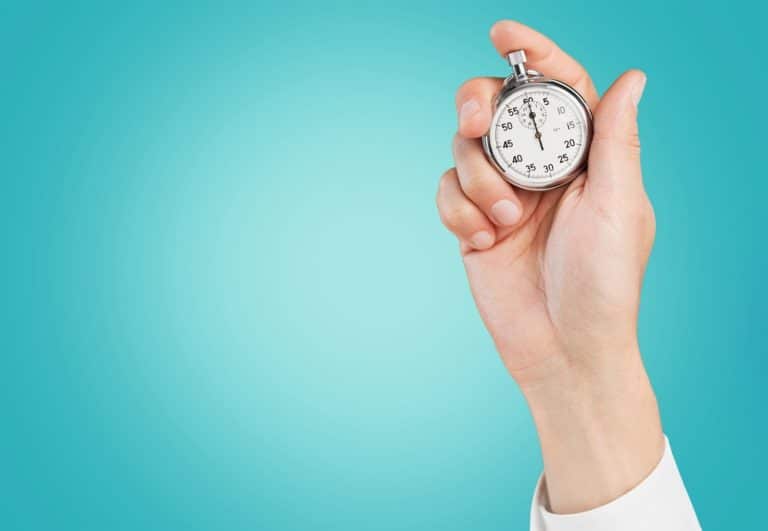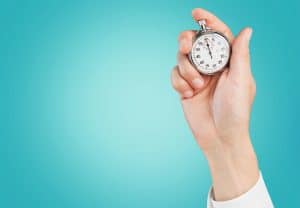 A common question from directors who are thinking about placing their business into insolvency is how long does it take to wind up a company?
To wind a company up it takes 2-3 months to enter liquidation, then a year on average to liquidate assets and complete the process.
If you find yourself in this situation, you will need to learn a little about how Liquidation works to enable you to take appropriate legal steps for both you and your business while ensuring your financial interests are protected.
What is the Process of Winding up a Company?
The process of winding up a company is a synonym for liquidation, which is the process of legally closing a company via the sale of it's assets and their distribution. While it is possible to wind up a solvent company, the terminology is usually used in reference to insolvent companies.
For the purposes of this article, we'll refer to insolvent liquidations. By that reckoning, winding up an insolvent company begins with contacting an insolvency practitioner, such as ourselves.
Following on from that, the directors powers will cease, the company stops trading, and the IP is now responsible for liaising with creditors, and taking an inventory of assets prior to their sale.
IP's in insolvent liquidations have a primary duty to company creditors and, as part of their work, will have to investigate the actions of company directors in the period preceding insolvency.
What different types of winding up method are there?
There are two types of winding up methods uses, these are voluntary and compulsory liquidations.
Compulsory Liquidation 
A compulsory liquidation will begin when a company is issued a Winding Up Petition (WUP) by its creditors. While the process of sending the WUP to the business and the appointment of the Official Receiver can be quite fast, the entire time scale can be much longer than if the firm was closed down voluntarily. Not only that, but directors and shareholders will lose all of their power completely, including when choosing which licensed insolvency practitioner to work with.
In most cases of compulsory liquidation, the time between the initial threat of closure and the completion of court proceedings is usually around three months. However, this is only the length of time it takes to approve the closure of the business. 
Once everything has been approved, the remainder of the liquidation process could take anywhere from three months to two years to complete. This is to account for things like the appointment of a liquidator, the sale of the company's assets, agreeing with creditors' claims and settling them.
Voluntary Liquidation
Voluntary Liquidation means the decision to close down a limited company, usually with the threat of insolvency looming.
When the decision is arrived at by vote, the company is wound up and dissolved. Voluntary liquidation means this is a company decision and not one forced upon by the court.
Voluntary Liquidation is also appropriate for solvent companies wishing to formally close their company, too. Members Voluntary Liquidation is the appropriate method of liquidating the assets of a solvent company, before dissolving it and striking it off the register at Companies House.
What must a liquidator do to complete the winding up process?
It's worth running through the steps that a liquidator needs to do ignorer to complete the winding up process. In order to wind up the company, the Liquidator must ensure the following has taken place:
Realise assets: The Liquidator will need to realise the company assets. This means if the company owns property, it will need to marketed and sold.
Deal with staff issues: staff issues usually involve claims by employees for redundancy and outstanding wages payments, these need to be reviewed and forwarded to the Redundancy Payments Service to enable payment to be made from the National Insurance Fund, if applicable.
Review creditors' claims: Creditors claims are checked and if there are sufficient funds available for distribution to creditors, the Liquidator must advertise for claims and then review any claims to check that they are valid. In order to distribution funds to creditors a liquidator will have to shared pro-rata these between creditors whose claims have been accepted, based on the value of those claims.
Investigations: The Liquidator is required to carry out an investigation into the company's affairs to ascertain whether any further realisations can be made and also to check how the company was run as well as filling a D-report into the directors conduct.
If the liquidation is a simple business closure with no or few assets and a small number of creditors, it would be expected for the Liquidation to be closed within 6 to 9 months and the company dissolved 3 months thereafter. Whereas if there are a large number of creditors as well as complicated assets to be realised, then the Liquidation can last longer.
There is no set legal time limit placed on how long a company Liquidation can take it depends on the company's situation and the type of Liquidation being undertaken.
Once the Liquidator has carried out their tasks and objectives involved in winding up, a final report is issued, this will allow interested parties a period of 8 weeks to object to the dissolution.
The final paperwork is then submitted to Companies House and the company will be finally dissolved around 3 months later.
F.A.Q's
How long does winding up a company take?
There is no legal time limit for winding up a company, but usually it takes 2 - 3 month.