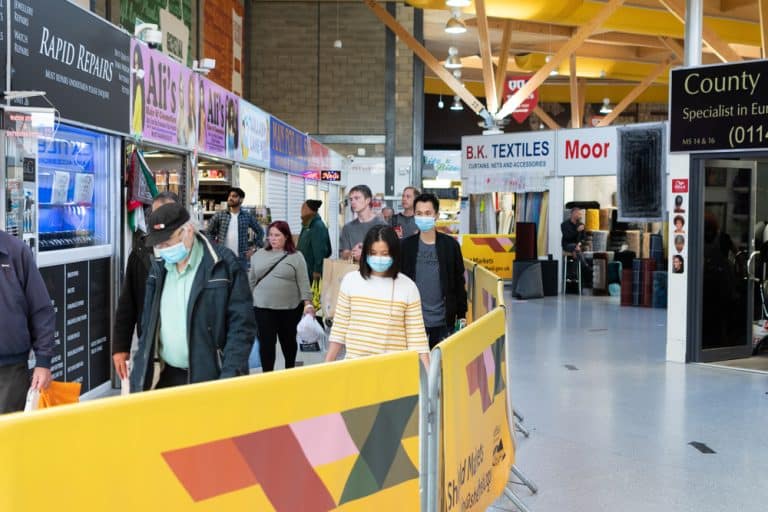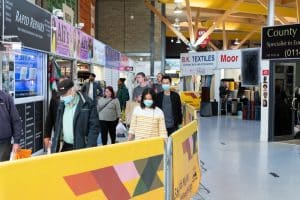 June 21st was set to be the day the UK returned to the pre-Covid way of living, for the most part.
Lockdown restrictions were set to be completely lifted by this point, allowing people to steer away from the likes of social distancing and meeting up with only six or less people at a time.
However, there is set to be a four-week delay, which could be just the start of a troublesome future for independent retailers across the UK.
Why are we being delayed?
England was set to progress to stage four of the government's roadmap out of lockdown on 21st June, which would have seen venues and events being able to operate without capacity limits, as well as the cap on guests at weddings being removed. However, things have not worked out as planned.
It would also have meant an end to current rules which limit gatherings at home to six people or two households. But many scientists ended up calling for the return to normality to be delayed in order to enable more people to be vaccinated and receive second doses, amid rising cases of the Delta variant, which seemingly originates from India.
This delay should also allow more work to be done in combatting the various new strains of the Coronavirus that have been making their way around the world over recent weeks.
The government's roadmap was perhaps a little premature in its nature and design; while it is understandable that they will have wanted to lift the countries spirits and get things up and running in a full capacity way once more, the virus has proven to be highly unpredictable and most certainly difficult to battle against.
What this means for independent retailers 
It is becoming clearer by the day that this country's independent retailers insolvencies continue to rise and small businesses will continue to suffer, many to the point of insolvency or permanent closure. The chances are that this four-week delay will only be the first of numerous delays, which means opening up fully to the public, without lockdown restrictions in place, will continue to be nothing but a pipe dream over the months to come.
Think about an example such as this: if there is an independent bar, pub, restaurant or hotel/accommodation business in your local area, the chances are the owners of those companies will be hanging on every word of UK Prime Minister Boris Johnson, and they would have been praying for the roadmap to function as originally planned.
This is exactly the same for England's independent retailers. While social distancing remains in place, shops are limited to how many people they can have in-store at any one moment in time, and the amount of money they can make is ultimately lowered.
The vast majority of small business ventures cannot afford to go months and months without being able to function properly and welcome in as many paying customers as possible. So, while ever there remains limitations of what a business can and cannot do, money will continue to be lost. Independent retailers do not have an endless stream of cash lying around waiting to be used, they need to make profit and they need to make it now.
It is also worth noting that this will have a domino effect on so many other industries in the UK. Take the music festival scene for instance. We can now firmly expect music festivals, and other similar types of events to be cancelled this year and pushed back once again, this time to 2022. Things like this don't only harm the festival organisers, but also the artists set to perform at the events and the business that would have profited from the occasions.
How to combat these challenges 
If you are the owner of an independent retail business within the UK, try not to lose all hope and completely give up on the idea of turning things around. There are certain things you can do and methods you can try to save your business venture as these testing times continue to affect you.
Small businesses can quickly run into financial troubles if they aren't careful, especially at times like this, making it difficult for them to survive in many instances. One useful way of saving money and trying to get through the trying period of the Coronavirus pandemic is to cut out the costs you don't necessarily need. For instance, marketing may not be essential while your business can't function properly, so switch out your current plan for word-of-mouth messaging and focus on the health of your company.
The future will only be important to your independent business if you manage to make it there, so don't go spending your last penny on something that isn't essential to your business at this current time. Remember that when the pandemic finally comes to an end, you'll be able to revert to your previous marketing strategy and start making some real cash once again.
However, trying to gain new customers and cater towards the ones you already have is essential during this highly testing period of time.
Keep in mind that it is vital to acquire new customers, however your present customer base is similarly, if not even more, significant. This is the reason a customer loyalty system can be so valuable, as it shows your consumers how much their business is valued. This can be something like what is found in many cafes in the UK, where for each drink you purchase you obtain a stamp on a card which will eventually be traded in for a free drink.
You can get truly imaginative with this idea and concoct distinctive approaches to captivate your audience to return time after time. Perhaps a redeemable present on their birthday, 10% off their next purchase, a free item for every five orders they place. There are heaps of incredible options, though it will be down to you to develop your own unique idea here.
We can help you turn things around
As we have previously mentioned, independent retail insolvency cases are likely to be on the rise once again over the coming months, so doing everything you can to make sure you are one of the surviving companies still standing by the end of this time is highly important. You shouldn't give up on the thing you have spent years building from the ground up after all.
At Business Insolvency Helpline, it is our sole focus to help business owners, directors and entrepreneurs restore and turnaround the fortunes of their companies. As leading consultants in our field, we provide a complete business rescue and turnaround service. We aim to ensure our clients get a second chance.
Our goal is to save distressed small and medium sized businesses. We make use of CVAs agreements with creditors. This insolvency tool allows a company to repay debts over a time period. A well planned CVA is often enough to give a company the breathing space it needs to survive.
It is just not about saving a business. Most insolvency companies stop with an insolvency procedure. We ensure we go future and aim to meet your goals, by turning around a business and ensuring it has the help and expertise that is needed to grow. We look to the future and help our clients generate a successful business.