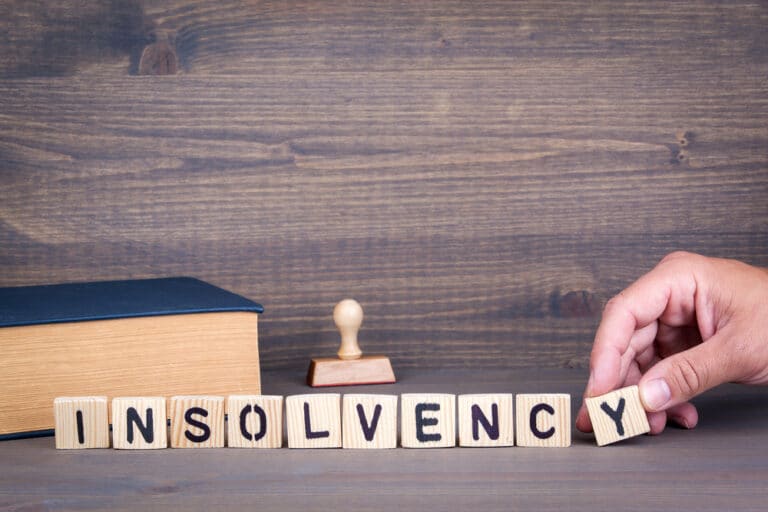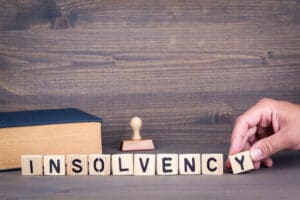 An insolvency practitioner is someone who is a licensed professional and whom is able to act in matters of both individual and company insolvency procedures, they are know as insolvency practitioners.
When seeking advice on company insolvency or otherwise, you should always check that the firm has an insolvency practitioner working for them. The IP must be regulated by one of the professional bodies, such as the Insolvency Practitioners Association (IPA).
They usually also offer advice to individuals whom are struggling with their own personal debt, under processes known as bankruptcy and Individual Voluntary Arrangements (IVA). Insolvency Practitioners tend work either within the insolvency department of a legal accountancy practice, or for a firm that specialises in insolvency procedures and on goings.
What is an insolvency practitioner?
An insolvency practitioner is sometimes abbreviated and referred to as an to IP. The individual license holder is authorised to act on behalf of companies and individuals when they are facing insolvency or acute financial distress.
An IP is also able to help directors of solvent companies who have chosen to liquidate their company by way of a Members' Voluntary Liquidation (MVL) in order to extract held profits. In the majority of cases, a company director will voluntarily approach an IP and enlist their help in dealing with their distressed company.
In matters of compulsory liquidation, the courts will appoint an Official Receiver who will act as the provisional liquidator. They may later request that an insolvency practitioner be appointed to take the liquidation forward.
What does an Insolvency Practitioner do?
The particular role of an Insolvency Practitioner will change on a rather wide scale, depending on the appointment they're working on from time to time. They can perform many different tasks and take on many different roles on a case-by-case basis. For instance, they could act as a liquidator when working on a liquidation case, or rather work as both nominees and supervisors when dealing with a CVA.
The key thing to know is that an insolvency practitioner will always provide advice and guidance to directors and stakeholders of financially distressed or insolvent businesses. Once the Insolvency Practitioner has been appointed they will commence in negotiating with creditors, arranging the valuation and disposal of assets and continuing to ensure that any outstanding company matters are handled with accordingly, with reference to the Insolvency Act 1986.
It doesn't matter if they're dealing with company liquidations or an individual voluntary arrangement, there still have to complete their key requirements.
The challenges for an insolvency practitioner can vary depending on the situation, but can include:
Dealing with and potentially directly running any type of business

Piecing together what went wrong in the company and reporting this to creditors

Taking steps to preserve jobs and rescue corporations where possible

Dealing with complex legal claims where there are parties whose actions contributed to the company insolvency

Acting as a negotiating intermediary between debtors and creditors to find suitable repayment solutions to avoid insolvency
It is also not possible to enter into the following procedures without involvement from a licensed insolvency practitioner, or the official receiver, at the insolvency service overseeing the matter:
Creditors Voluntary Liquidation

Members Voluntary Liquidation

Compulsory Liquidation

Administration

Individual Voluntary Arrangement

Company Voluntary Arrangement

Bankruptcy
Where an insolvency practitioner has to step in to take direct control in a company insolvency, they must report on the conduct of the directors to the insolvency service in the first three months. This can lead to the insolvency service taking disqualification action against the directors.
Who appoints an insolvency practitioner?
Insolvency practitioners can be appointed by a number of individuals or teams, including creditors, directors of a company under financial distress, or by the courts themselves. Whoever initiates the formal insolvency process will be the one that is responsible for paying any and all associated fees that come along with it. If a creditor starts an insolvency procedure against a company, because he/she becomes disgruntled in some way for example, that person will be met with a Winding Up Petition, which will then in turn begin the process of their respective company being forced into compulsory liquidation.
Though, in the vast majority of these types of cases, it will normally be the director themselves who would consult an insolvency practitioner to begin with. You should be aware that Insolvency Practitioners will always act in the best interests of outstanding creditors, and even though they will provide help, advice and guidance to the director of insolvent companies, their main concern will remain finding the best returns for those the business owes money to.
Insolvency Practitioners can be appointed by the following parties:
Director of a Limited Company

Creditors

Secretary of State

The Courts, following a Winding up Order (in which case the Official Receiver will become the appointed Insolvency Practitioner)
How much does an Insolvency Practitioner cost?
The cost of an Insolvency Practitioner will often vary on quite a wide scale, depending on the type pf procedure that they're required for, though you can expect to pay around £5000 for a CVL, which is the most commonly found type of liquidation. This price is simply a one off fee that will be agreed upon before the company if officially placed into a liquidation status.
Companies will typically cover the costs by using things such as company assets such as stock, vehicles, or the debtor book; though, in situations where assets will not make up for the cost of the insolvency practitioner's work, as they're either do not exist or are simply insufficient, the directors will be made responsible for paying these fees out of their personal funds. 
What qualifications does an Insolvency practitioner have?
A series of challenging JIEB – Joint Insolvency Examination Board exams must first be passed by those who hope to become a licensed Insolvency Practitioner, in order to be rewarded with that title. At the time this article was written, the exam currently includes two separate papers, one that deals with personal insolvency and the other that is concerned with corporate insolvency matters. Both of these papers must be passed by someone if they want to become an Insolvency Practitioner. JIEB exams are known for being extremely tough, and only those holding an in-depth working understanding of insolvency will be able to pass.
Due to the career path many insolvency practitioners take to get into the job, many will have accountancy qualifications such as ACCA, ACA, or CIMA. However, this is not necessary, nor does an accountancy qualification mean you are able to work as an insolvency practitioner.
After and only after passing these exams may an individual move onto the next phase of their insolvency career, where they will need to engage in some hands-on experience of the job itself. Finally, after this phase has been fully completed, an individual may be granted their officially licensed insolvency practitioner status.
Are Insolvency Practitioners regulated?
Yes Insolvency Practitioners are regulated in the UK under the Insolvency Act 1986, each IP is subject to regular inspections by their governing body. The industry of corporate insolvency is regulated to a high degree and every licensed insolvency practitioner is administered by a regulatory board, so that professional standards and integrity is upheld and ensured.
There are several recognised professional bodies which regulate the activities of insolvency practitioners including: Association of Chartered Certified Accountants (ACCA), Insolvency Practitioners Association (IPA), Institute of Chartered Accountants in England and Wales (ICAEW), Institute of Chartered Accountants in Scotland (ICAS).
Insolvency practitioners undergo regular inspections from their licensing body. Normally taking place over a few of days at a time, during the inspection a selection of randomly chosen current and past cases will be thoroughly assessed and recommendations for improvements given where necessary. If the Insolvency Practitioners' work be deemed to fall below the required standards, their license may be revoked.
What to look for when choosing a

n IP?
If you're in a position where you're thinking of liquidating your business, or simply seeking out some advice around the entire insolvency process, it is of the upmost importance that you use a licensed insolvency practitioner.
Where do you find an insolvency practitioner, there are certain firms that will offer you insolvency advice despite not being truly qualified to do so. You should aim to ignore these companies at all costs, as they will likely land you in further financial trouble as they'll be giving unqualified advice that is likely to be filled with falsities.
Before you proceed to appoint any Insolvency Practitioner, you should do a check up of their qualifications in order of ensuring that they are who they say they are, plus this way you'll have the confidence to work alongside them and you'll know they can be trusted.
How many Insolvency Practitioners are there in the UK?
| Year | Category | ICAEW | IPA | ICAS | CAI | Total |
| --- | --- | --- | --- | --- | --- | --- |
| 2021 | IPs at 1 January | 820 | 617 | 87 | 46 | 1570 |
| 2021 | Of which Appointment takers | 648 | 523 | 74 | 43 | 1288 |
| 2022 | IPs at 1 January | 812 | 592 | 90 | 47 | 1541 |
| 2022 | Of which Appointment takers | 628 | 506 | 76 | 44 | 1254 |
How do I find an Insolvency Practitioner?
By using the Insolvency Service website, you'll be able to search for officially licensed practitioners that are in or near your location. If you'd prefer it, you could also consult your solicitor or accountant if they have a pre-existing working relationship with an insolvency practitioner (if you're unsure of this it may be worth mentioning it to them, so you can get some further information). As always, exercise with a level of caution when searching for an Insolvency Practitioner and make sure they really are what you've been searching for.
How we can help you?
At Business Insolvency Helpline, it is our sole focus to help business owners, directors and entrepreneurs restore and turnaround the fortunes of their companies. As leading consultants in our field we provide a complete business rescue and turnaround service. We aim to ensure our clients get a second chance.
Our goal is to save distressed small and medium sized businesses. We make use of insolvency tools such as CVAs agreements with creditors. This insolvency process allows a company to repay debts over a period of time. A well planned CVA is often enough to give a company the breathing space it needs to survive.
F.A.Q's
What is an insolvency practitioner
An insolvency practitioner in the United Kingdom has to be regulated by a governing body. Only a licensed insolvency practitioner can be appointed in relation to formal insolvency procedures for individuals and businesses
What is the job of an insolvency practitioner
The job of a insolvency practitioner is to act as liquidators in liquidation cases, nominees and supervisors in CVAs, and as administrators for various forms of company administration including trading and pre-pack admins. They also over see solvent liquidations known as a MVL