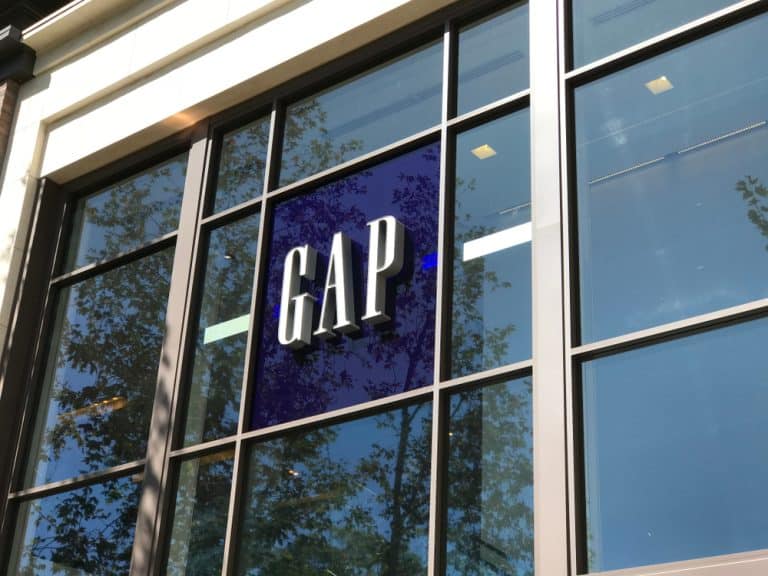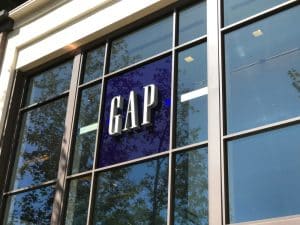 Gap was at the top of the fashion retail chain back in the 90s, but these days things are very different for the company and now it is currently in real danger.
The business is now set to close a quarter of its UK stores over the next month, which ultimately means many people are about to lose their jobs.
Redundancy is nothing new and has been common practise during the times of the global pandemic, but that doesn't make it a pill that's any easier to swallow for those that are about to lose their jobs. 19 stores in the UK and Ireland are set to close down over the next few weeks, and with it, the loss of many people's jobs, some of which will have been long-term forms of employment.
Is this the end of the line for Gap in the UK? Well, in truth it could very well be the beginning of the end for the clothing firm, and there are multiple reasons behind that. Read on further to find out more about what has led Gap to being in this difficult position and what you can do if you're looking for a new line of work or trying to avoid business insolvency yourself.
The reasons behind Gap's failure 
The downfall of Gap is down to several poor decisions made by the company over recent years. For instance, during the time of the vast majority of people staying indoors and social distancing due to the global pandemic, Gap failed to offer a wider range of casual clothing items, such as jogging bottoms and hooded sweatshirts, even though that was what the consumer most desired around that time.
You see, for a business to be successful it must evolve and change when needed to; a company must move with the times in order to continue pleasing its audience.
The Guardian has recently reported that, "The UK closures are yet another blow for the ailing high street – more may follow as the company considers switching to a franchise model – although not a surprise, given European sales tumbled almost 40% in the year to January 2021. It recently shut one of its two high-profile stores on London's Oxford Street. Other shops, in places such as Guildford and York, have also disappeared.
The news outlet continued, "Analysts have blamed the mega slump on its generic clothing and a failure to capitalise on the growing demand for its mainstay of casual wear – even in a year when almost everyone was wearing jogging bottoms and a hoodie. The brand has also been tarnished by its reliance on discounts to pull in shoppers".
The Coronavirus pandemic could have actually been a chance for Gap to make some serious changes to its business model and take a step forward in the market. It should have focused more heavily online and provided people with the clothing items they were looking for during the national lockdown. However, the business ultimately failed to act in this way and left everything in a state of 'too little too late'.
The people that will likely suffer the most through this period, is those that are set to lose their jobs: the current UK-based Gap employees. It is a very difficult time to be faced with a job loss in this current climate, but you should take confidence in the fact that there are still vacancies out there waiting to be filled.
Gap have stated that the plans to permanently close 19 of its shops in the UK is part of a rebranding scheme that it is hoping will lead to continued growth in the future, but the UK high street has seen similar tactics at play before; it doesn't always work out the way business owners hope it will. We could absolutely see further Gap insolvency cases in the not-so-distant future.
The options you can consider next
If you're looking at this article from the viewpoint of someone that has faced recent redundancy, or are suddenly filled with job insecurities, it's important to assess your options. This doesn't have to be the end of your career, but merely a turning point. You have different paths you can now travel down, so collect your redundancy pay and contact the relevant recruitment agencies to revitalize your career.
Online recruitment is often a successful way to restart your career. Websites such as Indeed allow you enter keywords of positions you'd like to find and apply for. Having a LinkedIn profile is another way of communicating with potential employers. By using the 'job search' feature on LinkedIn, you can view positions relevant to your line of work, allowing you to see what kind of employers there are near your location.
Keeping the focus online, social media can be a useful method of job searching. More job boards than ever before now choose to have a social media presence, allowing them to get a closer insight into the type of candidate they're looking for. Therefore, it's important to keep up appearances across your social accounts. Don't post stuff on their that you wouldn't want future employers to see.
Always aim to keep your CV up to date and add any new points that will make you stand out amongst others. The experience gained from the position you're facing redundancy from will likely be key in gaining your next role at a new company. Glassdoor advises, "Remember that a quality CV is succinct and tailored to the precise role. Be selective about which details to include and then ask yourself: Does this highlight the best of my work and what I have to offer?"
Attempt to target recruitment consultancies when looking to restart your work life. These consultants will be tasked with headhunting new workers and finding ideal candidates to fill a void in workplaces. Try to obtain the email addresses of people such as these and give yourself the insider knowledge that may lend you the upper hand when talking to recruiters.
You could even begin your own business journey
The loss of a job, be it through redundancy or otherwise, can often make for a good time to being your own journey into the business world. Choosing to start your own company can be a daunting but exciting time. If you have a passion that you'd like to turn into a career, beginning a new business will come with plenty of perks.
You can be your own boss. You'll make your own working hours and choose exactly when you need to work hard or take it a little easier from time-to-time. If your business grows, you'll be able to find your own employees. You'll experience being on the other side of the job search fence, discovering the right candidates for your company.
Is your business falling through the cracks?
Business Insolvency Helpline started to offer help and advice in 2001 and is a trading arm of Bridgestone Insolvency. We specialist in business rescue, turnaround, and insolvency. The chances are, if your business is on the brink of collapse, we may be able to help you get it back on track.
As leading insolvency specialists to both small and medium sized businesses we have had great success year on year turning business around and preserving jobs and personal wealth. Our network has grown and to degree that we can offer outstanding business solutions that maybe needed in a distressed situation. With our outstanding team of professionals, we hope to resolve most problems with business debts and insolvency.