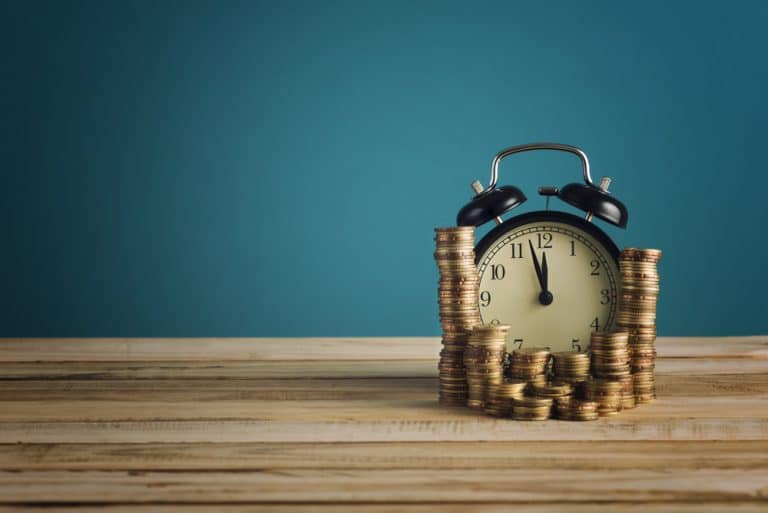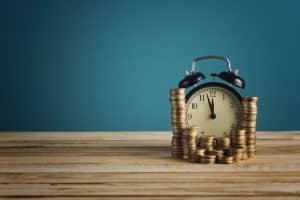 The cost for liquidating a company varies between £3,500 and £6,000 +VAT. The fee will allow a Insolvency practitioner to assist with the statement of affairs and allowing the company to enter liquidation via an insolvency process that is know as a company voluntary liquidation.
Company liquidations have to be carried out by a licensed insolvency practitioner (IP) which have years of experience an have to carry insurance and bonds to ensure legality has taken place.
With this in mind it is this professional input that determines much of the overall cost.
Who pays for the liquidation of a company?
Company Voluntary Liquidation are paid for by the company going wishing to enter into liquidation. Where as the case of a compulsory liquidation, the fees would be paid for by the petitioning party that is winding up the indebted company.
If the company does not have funds available to pay for the liquidation and is insolvent you can cease trading and wait for your company to be forced into compulsory liquidation by one of your creditors.
Legally as a director if your company is insolvent you have a legal obligation to stop any further losses and not do anything which could worsen the position of your creditors.
By allowing the company to continue trading when you know it is insolvent is a breach of your duties as director and could see you facing a number of penalties of wrongful trading.
If you are convicted of this then you could be made liable for company debts or be disqualified from acting as a director in the future.
If your company is insolvent, you must take appropriate action and seek the advice of an insolvency practitioner for expert help and guidance as per your situation.
How are the liquidation fees paid?
One part of the liquidation process is for the liquidator's to locate company assets, they will arrange for them to be valued, before realising these funds for the benefit of outstanding creditors. The liquidation fee will be realised from these assets and used to pay the liquidation fee.
Assets are not just limited to limited to cash as bank and in hand that is held by the company, they are also physical assets such as property, vehicles and machinery. Intangible assets such as any outstanding recoverable book debts or retentions are also included. If there is a shortage of cash at bank they could be sufficient assets elsewhere in the business to cover the costs of liquidation.
Their is a designated order of payment set out by law that the liquidator must follow when distributing assets. This is where the professional input of an insolvency practitioner is necessary in order to place the company into liquidation. The payment of the insolvency practitioners fees are regarded as a necessary outlay and therefore they are the first ones to get paid from company assets.
With solvent liquidations taking payment from company assets is not usually a problem. This is due to the company will have significant cash reserves from which this money can be taken.
However, when dealing with an insolvent companies, there are instances where the company has insufficient assets to fully meet the cost of the liquidation.
Company cannot afford to pay for its own liquidation
Should a company has no funds or assets to pay for the liquidation, it is the directors responsibility to pay for the costs to liquidate the company or manage the shortfall on the company's behalf.
Liquidators may arrange a payment plan for settling the liquidation fees if you cannot afford the full fee up front. This will need to clarification for the liquidator during your initial discussions.
Funding the cost of liquidation
It is important for directors to understand the rules regarding outstanding overdrawn director's loan accounts, this will be classed as an asset of the company. It is therefore duty of the appointed liquidator to collect this from you as part of the liquidation process.
An overdrawn director's loan is money that you have taken out of the company which has not been correctly taken as a salary or dividend payment. You will be asked to repay this money back into the businesses liquidation account once the company enters liquidation just as any other outstanding creditor would.
The liquidator may come to an arrangement with you to pay back the overdrawn director's loan is used as payment for the liquidation fees. This will be based on the level of your overdrawn director's loan and your ability to repay this to the company.
If you had taken your salary via the PAYE systems there maybe a chance that you can claim redundancy if your company enters liquidation. This redundancy payment my offer a much-needed boost to your funds during a financially stressful time.
Are you entitled to director's redundancy
If your company enters liquidation and you are entitled to redundancy you can request that the redundancy payment is used to pay the liquidation costs.
Directors are not aware that they may be entitled to a redundancy payment which is authorised by the RPO (Redundancy Payments Office), other entitlements like notice pay and un-taken holiday payments are also included within the claim.
Redundancy claims can help fund a liquidation if there are no other assets to realise to pay the liquidators fees, the following criteria needs to made to make a claim:
You are on your companies PAYE schedule 

You have been for employed over 2 years

You was requested to work a minimum of 16 hours a week for the company
Thinking of liquidating your company?
Regardless if your limited company is solvent or insolvent and you are thinking of liquidating, you need to take specialist advice at the earliest possible opportunity.
A licensed insolvency practitioner offer professional advice and help you understand your options as well as your legal duties and responsibilities as the director of a limited company.
They will be able suggest the most appropriate way forward for you and your business. Complete the online enquiry for a free no-obligation consultation with a licensed insolvency practitioner at one of our offices.