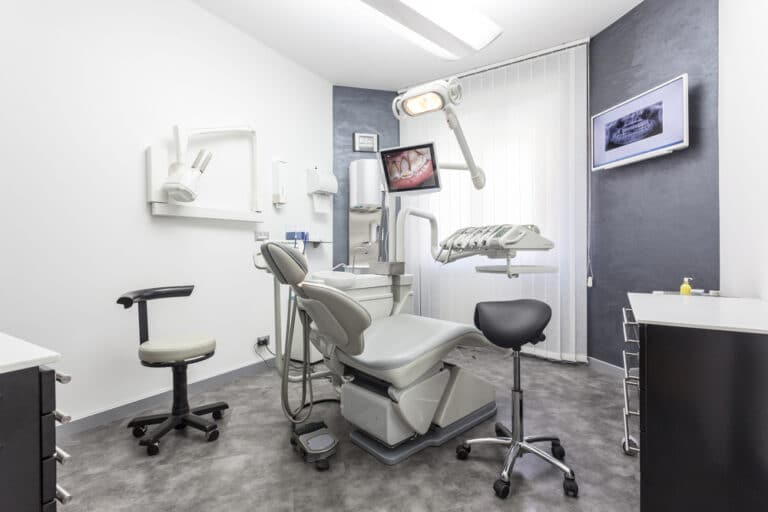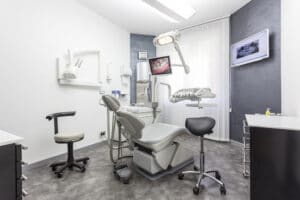 If you are a UK dental practice, then the Coronavirus will have impacted you harder than almost any other business. 
You will be extremely worried about potential insolvency, perhaps even fearing that you have already crossed the threshold. Research has found that 16% of dental practices in the United Kingdom are feeling financial pressures as they face the latest round of restrictions from the government after only recently starting to reopen.
The number of businesses in the United Kingdom in "significant" financial distress, showed that 1,740 dental businesses now fall into this category, or a 4% rise within the past year. A poll by the British Dental Association that 70% of practices say that they can only maintain financial viability for a maximum of three months, with 20% saying that they may only be able to survive for one more month.
Advice and Support for Dental Practices Affected by CoronaVirus
With just over 12,000 dental practices in operation in the United Kingdom, these figures indicate that approximately 16% of all dental practices are in financial trouble. The closing of court activity and the government's decision to give companies a stay of execution during the pandemic, the true extent of the financial damage suffered by many sectors including dental practices hasn't been fully revealed yet.
National Health Service (NHS) England has confirmed that access to dental care will remain during the lockdown and that public health measures announced by the Prime Minister on October 31 will permit travel for access to dental care but is that enough to keep practices trading?
Here are the steps we advise
(1) Read our daily updated page on the business support currently available for UK businesses throughout this crisis.
(2) If you feel the government support offered is not enough to save your business, you will need to speak with us immediately. Our advice is free and without obligation. Our phones are staffed, or if you want to email we can book a consultation that way.
How do I know if My Dental Practice is Insolvent?
The test for insolvency is simple:
Do you debts outweigh your liabilities?

Can you pay your bills on time? If not, you are likely insolvent
Use our free online insolvency test tool to confirm the figures… it takes less than 2 minutes
My Dental Practice Can't Pay HMRC on Time, How Can We get a Time to Pay Arrangement?
HMRC are going to be extremely flexible at the moment and the government has hired 2000 more people and created a dedicated helpline if this is your concern.
HMRC Coronavirus Helpline
Telephone: 0800 015 9559
Monday to Friday, 8am to 8pm
Saturday, 8am to 4pm
We are experienced HMRC mediators so if this is something you would like support on please do make contact with our team.
Insolvency practitioners also deal with the rescuing of companies are there are various measures we use to do so. One option is a CVA, which is an ideal solution if the business itself is still viable but needs the time and creditor support to recover. With these options, a company can strengthen itself against future issues, something that may be needed with a tough winter ahead, with a possible third wave underway,".
The best solution would be to make contact with us to explain your particular situation, and we can then best advise what your options are.
They may include:
Time to Pay Arrangement – see our full page here. These structured payment plans with HMRC give you time to pay back what you owe.
Finance – We have professional contacts with multiple lenders. Let us help you find the right deal
Company Voluntary Arrangement – If you creditors are clamouring, the CVA process allows for an insolvency practioner to propose to them a structured repayment plan for a percentage of the debts. This means you can write off part of your debt, and avoid going into insolvency. It has to be agreed upon by creditors, read our full page on CVA's here.
Voluntary Liquidation – Rather than waiting to be forced into compulsory liquidation, choosing voluntary liquidation allows directors more control over the process. Known as Creditors Voluntary Liquidation, this process could also be a useful choice for Dental Practices and company directors concerned about personal liability.
Dentists should rest assured that liquidation or bankruptcy alone is unlikely to affect their fitness to practice or their registration with the General Dental Council.
Measures under NHS contract
For NHS practices, there are contractual obligations to notify the NHS if the practice cannot pay its debts or is facing bankruptcy, liquidation, or administration. Legally, the NHS then has the right to terminate the contract. Or else to impose certain sanctions on the practice (including suspending the contract and withholding contract payments).
However, given the current situation, it is unlikely that the NHS will consider carrying out any of these until the dust has settled from the pandemic.
Usual clawback measures will continue to apply where practices don't meet targets set in NHS contracts.
Free insolvency guidance for Dentists & Dental Practice Owners
If there are corporate dental practice owners who nonetheless decide that insolvency is the best option for their practice, it is important that independent professional advice is sought as soon as possible to achieve the best possible outcome for the practice. At the same time, practice owners should remain fully informed of the practice's affairs. And that they record all material decisions about the practice.
Meanwhile, for practices that are considering selling up, owners should shore up the practice's finances. Make the most of the government and other external schemes in place. This will help businesses through the pandemic and avoid insolvency. Longer-term, they should also 'get the house in order' by tidying up records. Any buyer will conduct a thorough examination of the practice to ensure that they are getting their money's worth.
Feel free to contact us today for a confidential chat to talk about your options moving forward.